If you have never seen Shark Fin Cove, then you are missing out on one of the best beaches in all of California. This beach, south of Davenport, is easy to get to, but you have to know where to look. When you see the fin coming out of the water, you will quickly realize where it got its name and will be transported into a magical world where things like this actually exist. If you want to check it out for yourself, then read on for all the information.
Details
.3 mile walk
75 feet of elevation
This information is from my visit in 2016
Getting There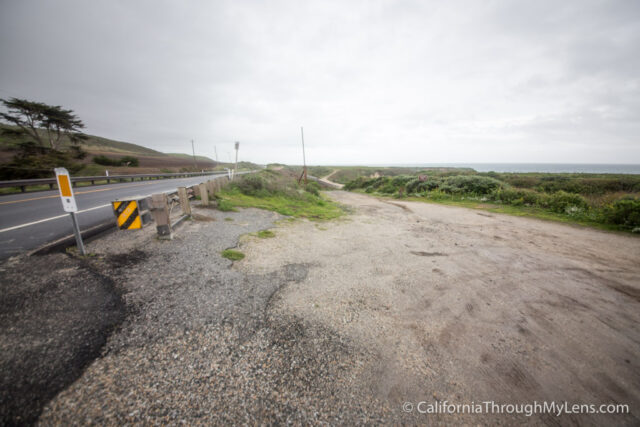 Heading south on Highway 1 from the small city of Davenport, about a mile south of the city is the turnout for the beach. The turnout is on the right, and there are a lot of spaces for people to park in the dirt, but no signs. If you are paying attention and you still miss it, you can briefly see the fin from the road as you drive past and can go back. Above is a picture of what the parking area looks like.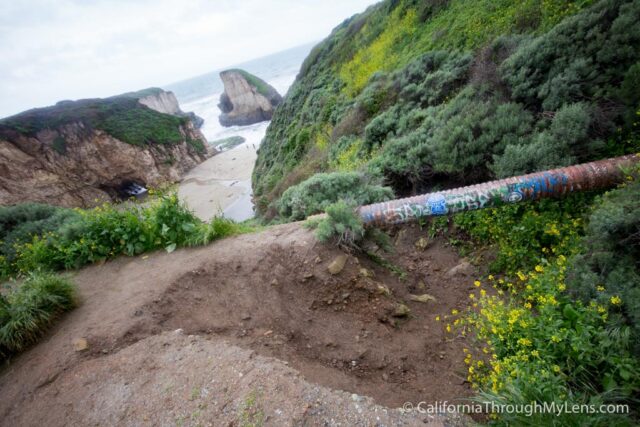 After exiting the car, you will take the path away from the road and down to the train tracks. From here, you can head right to go up to the overlook for the cove or left to go down the small path to the beach.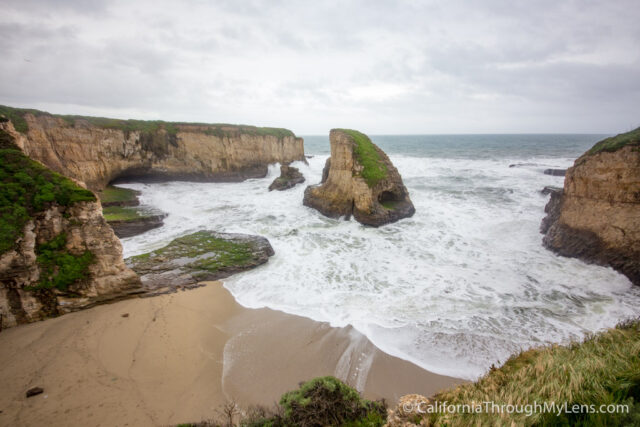 I would recommend going right first so you can see the area from above then heading down the trail to the water after you have taken photos.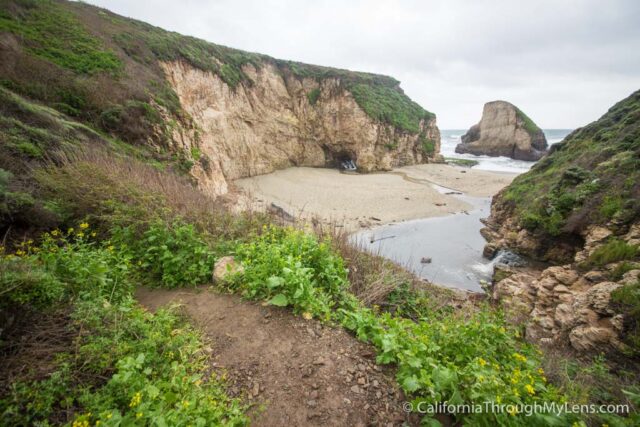 The trail down is a little steep, so take your time and be careful. The views on the way down are fantastic as well.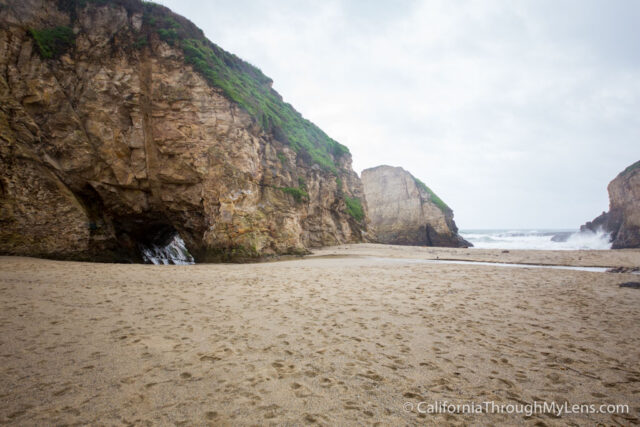 When you hit the beach, you will notice that the cove is pretty small, with a large sea cave on the left and an area of sand on the right.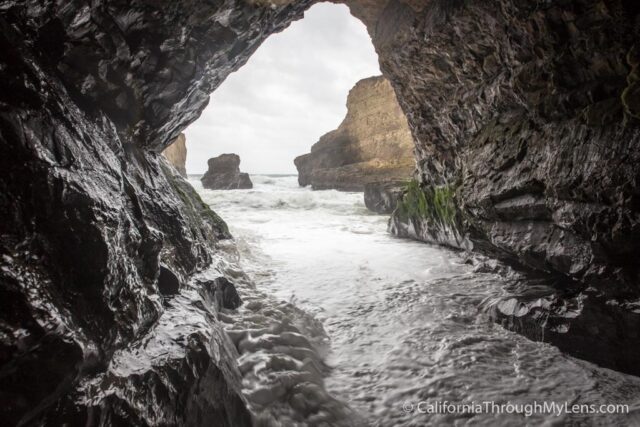 I went to the cave first, and it was a stormy day, so the water was rushing through it, and I didn't go in very far.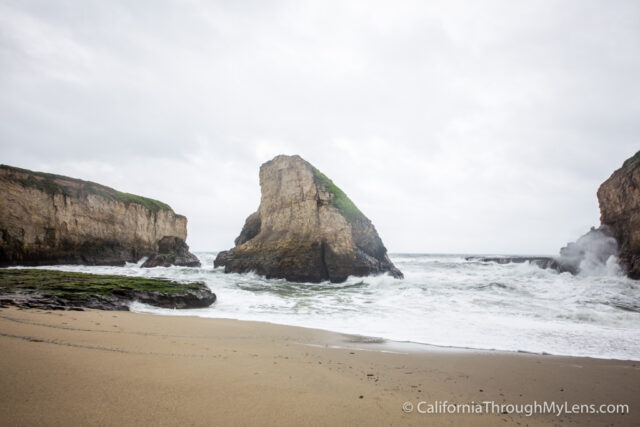 After that, I headed around to the right and jumped up on the rocks to see a view of the shark fin. It is less defined when you are right in front of it, but still incredibly impressive.
This is one of those places where you want to plan to spend some time as you will surely want to explore it and just sit and relax in its beauty.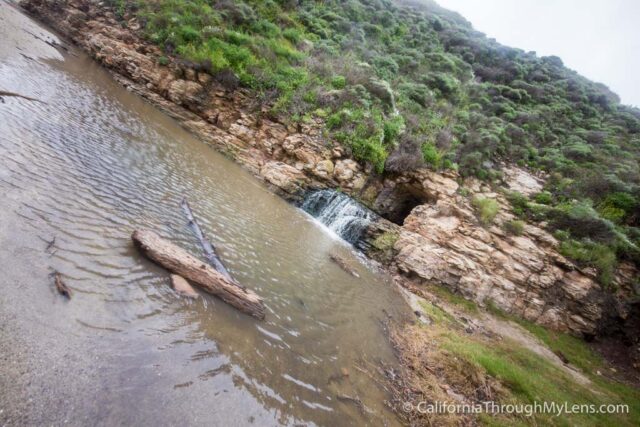 I stumbled upon it while it was storming rain, so I didn't stay long, but I can't wait to go back and see it again when I have more time. It is a beautiful spot, especially for photographers, and I recommend you add it to your list. Let me know if you have been in the comments and head up to the old Davenport Pier if you are in the area.