Taft Point: Hiking to One of Yosemite's Best Viewpoints
While Yosemite is full of amazing places to explore, two of my favorites are not in the valley but on Glacier Point Rd. Sentinel Dome and Taft Point are both located off the same trailhead on Glacier Point Rd, and they both give you two unique views of the valley you probably have never experienced before. Taft Point is that magical spot you have seen numerous times on Instagram with the tiny rock ledge and the mini person standing out on it. You can read about Sentinel Dome here and Taft Point by reading on.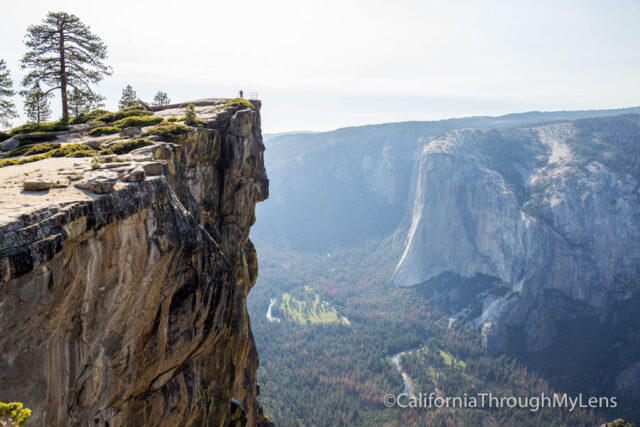 Details
Getting There
This hike is only accessible when Glacier Point Rd is open, which is the summer. The trailhead starts at the Sentinal Dome / Taft Point stop on the shuttle, and there is limited parking if you drive yourself to the trailhead. During the summer, they require you to take the shuttle from 10 AM to 4:30 PM, but you can usually drive yourself if you go before or after.
Video
Here is a video from my last visit to Taft Point.
The Hike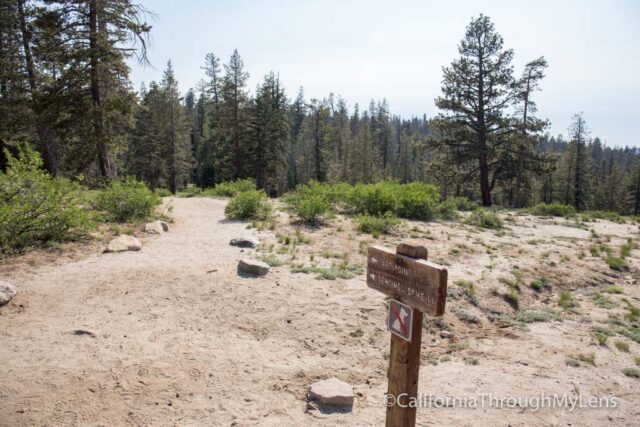 The hike starts from the parking lot and heads down about 100 feet before it splits, left to Taft, and right to Sentinel Dome.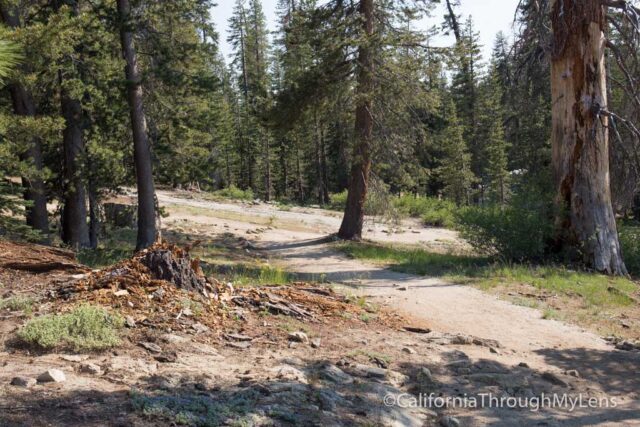 Heading to the left, you will be walking at a gradual grade downhill pretty much the entire time.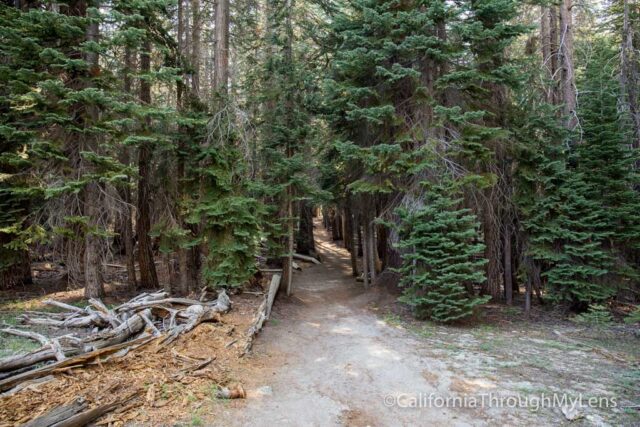 The trail meanders along loose rock and through sparse trees before entering into a small grove that you will walk through for about a quarter of a mile.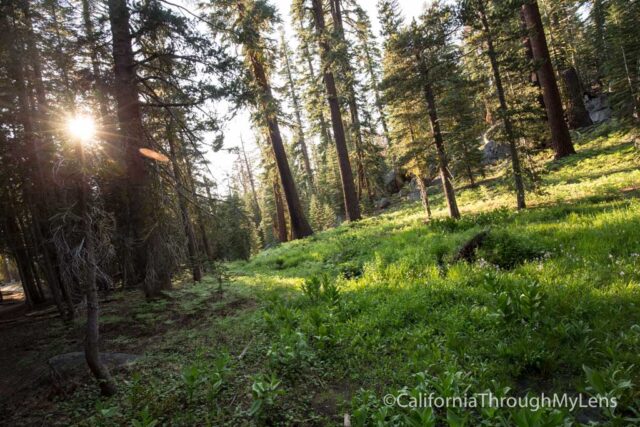 This is where I got a lot of great pictures, but also where I got bit by a lot of mosquitos.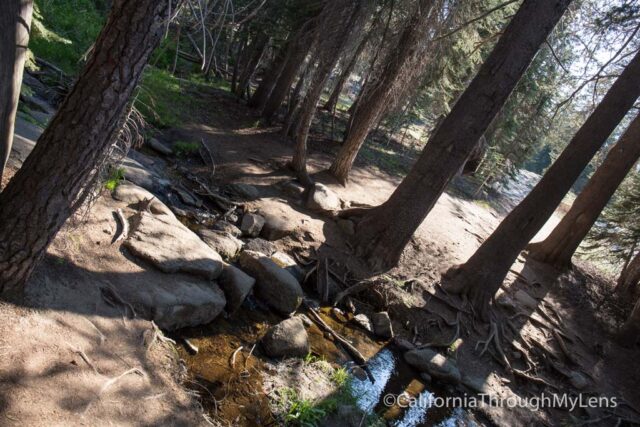 This area also has some water crossings that you will need to do, but both were small, and there were rocks to cross on easily.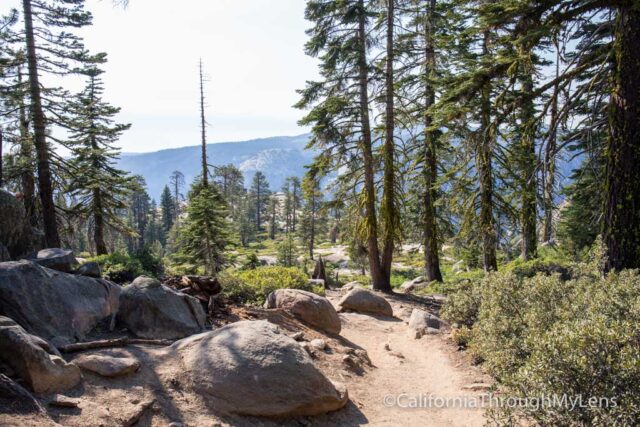 After continuing through the forest, you will eventually bend right and will see the point out in front of you.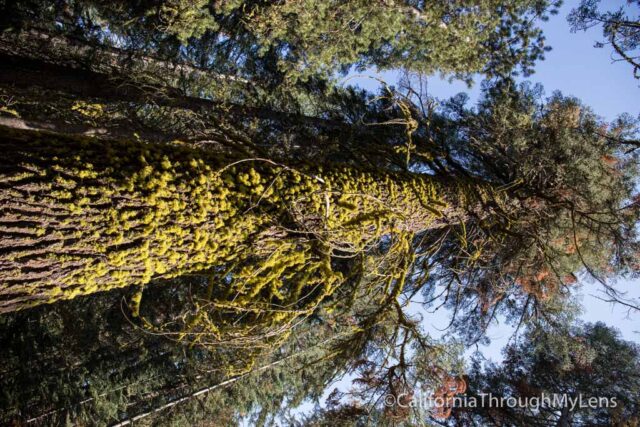 Once you get close to the end, the descent is much steeper on the loose rock as you make your way down to the fissures.
The Fissures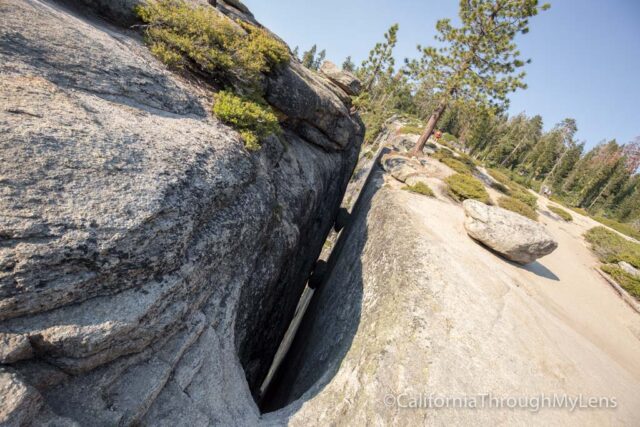 The fissures are cracks in the rock where it has practically split apart from itself. Some are bigger than others, and all of them are pretty crazy to see.
The last of the fissures is almost 100 feet long, and when you look down into it is a pretty significant drop to the bottom.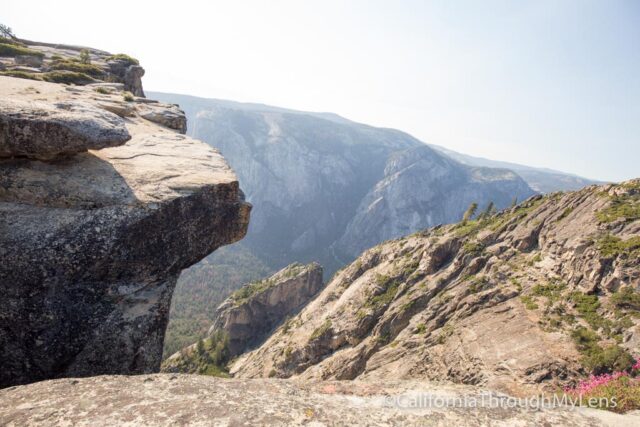 Be careful when walking near these, but definitely check them out as they are pretty crazy.
Taft Point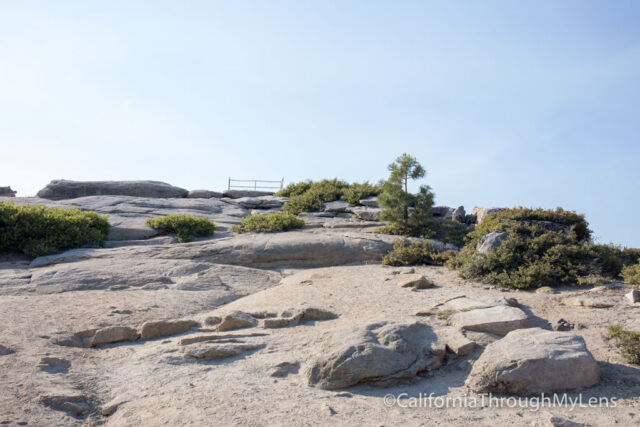 After looking at the fissures, you will want to head up to where the railing is so you can look down on Taft Point.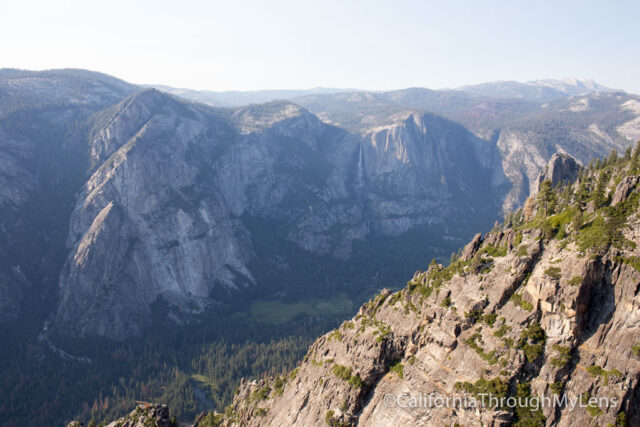 I found the railing to be a little funny as it didn't seem like it was doing much good, and it was only on the one small section with the rest free of the railing.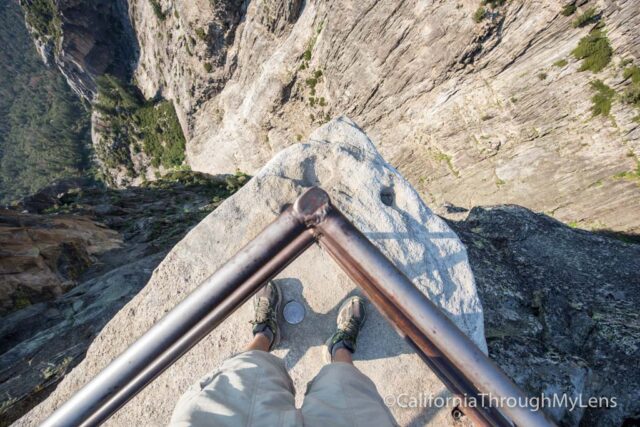 It was crazy to stand up there and look out over the edge though, as it was a really far drop. It has amazing views of the valley below but you will probably want to stay back if you are afraid of heights. Also, if you brought your family, be very careful in this section as the cliff edge is imposing with drops up to 2000 feet.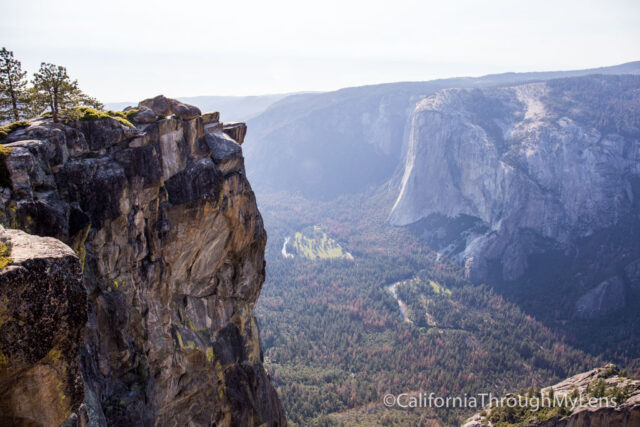 A few people were up there spitting off the top, and they figured it was about 10 seconds before it hit the ground (not scientific but gives you a picture of how high you are).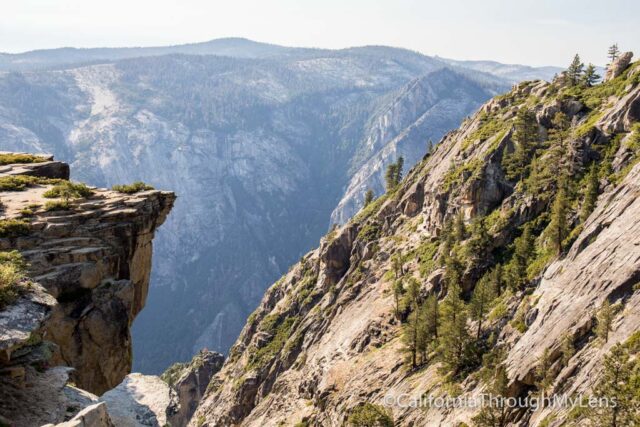 This area also provides a fantastic view of both El Capitan across from you and the other point out in front. I headed over to check out the other point as well.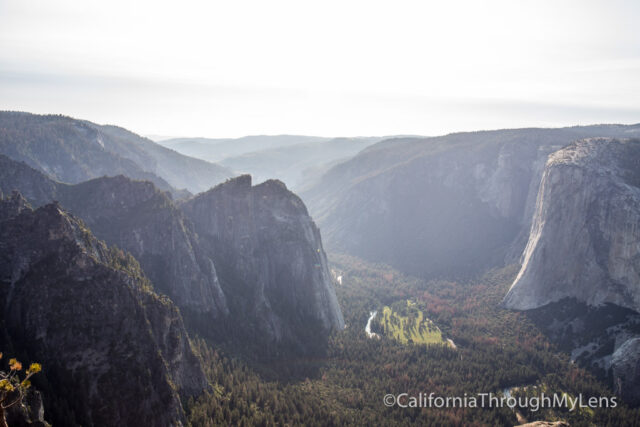 This is where everyone stands for Instagram pictures, and it looks a lot crazier from across the way, then it is when you are up on it. I would highly recommend that you be very cautious if you go out there, as it is not very safe. From there, you can get more views of El Capitan, but the views are not much different than the previous one from Taft Point. I found the entire section to be amazing, and I explored for at least 45 minutes, looking at all the fissures, points, etc. It was a beautiful area with tons to see.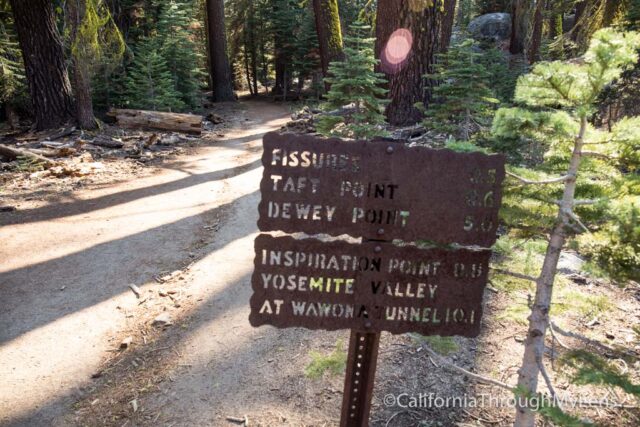 I highly recommend you make the hike out here and see it for yourself. Do be very careful though, and do not get too close to the edge. The drops from each section are not something you want to mess around with.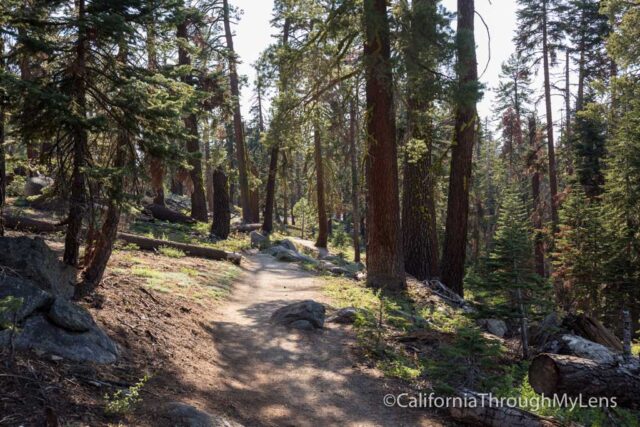 Let me know if you have been in the comments and what you thought. If you are already in the area, then be sure to hike Sentinel Dome as well.