Created by the artist Simon Birch, the 14th Factory on the outskirts of downtown Los Angeles is an innovative art show that has taken over a large, empty industrial warehouse. Inside of that warehouse, artists from all over the world have come together to create a unique and immersive experience. I got a chance to check it out on opening night and here all the information this exhibit.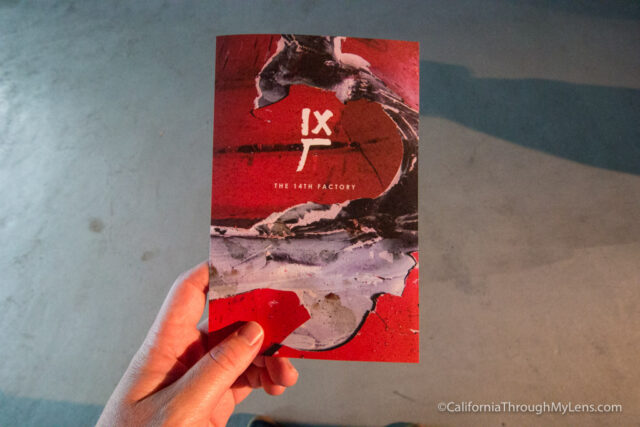 Details
Cost: $15 (must get tickets online before going)
Open every day except Monday
Location: 440 North Avenue 19, Los Angeles, CA 90031
Getting There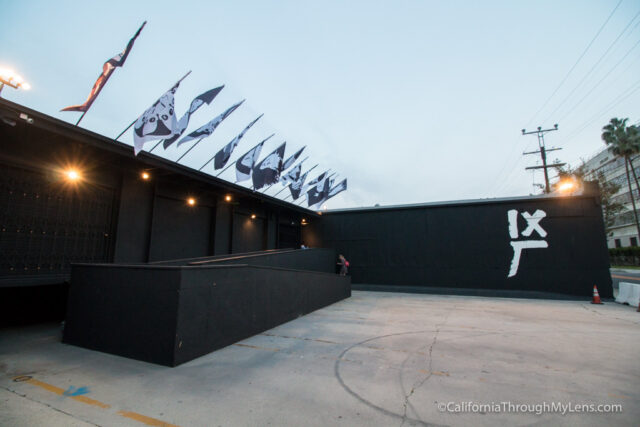 From Downtown LA, you will head out on Alameda St for about 2 miles, then turn left on Ave 19. The building for the show is down on the right, and you can see the large Japanese character painted on the wall. There is street parking and a paid lot down the street but taking an Uber is best if you live in Los Angeles.
The Exhibit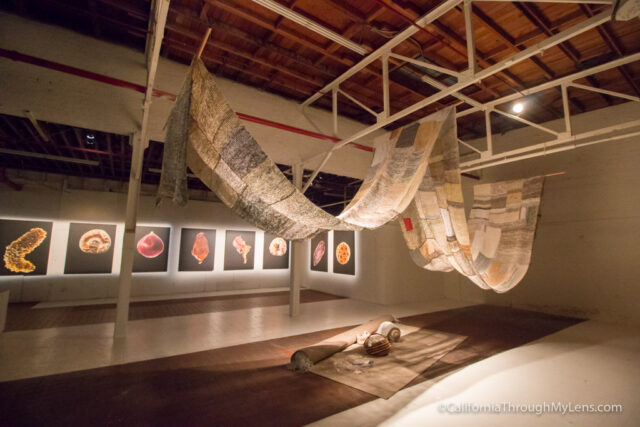 The 14th Factory exhibit is unlike any you have seen before. The massive industrial space can hold some truly impressive installations.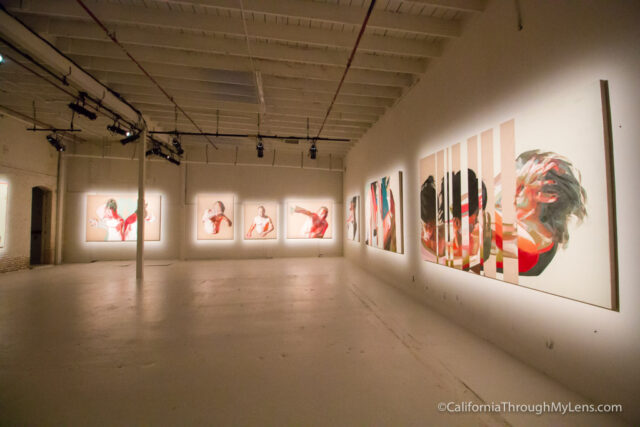 The 14 different rooms are set up to represent a hero's journey by the artist, but that is also up to your personal interpretation.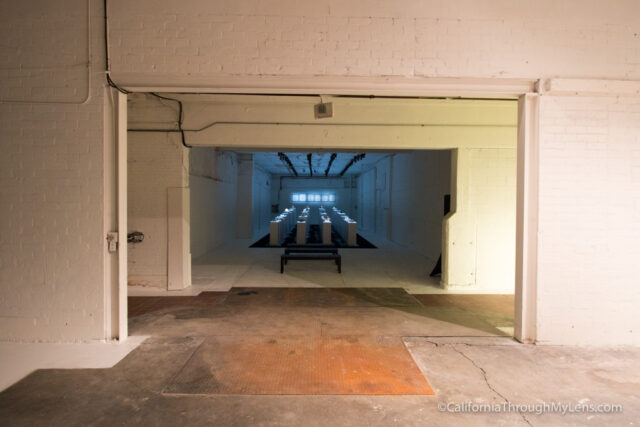 A quote from the program says that the idea for 14th Factory is to "revitalize urban spaces and gift them back to the community as a collective and transformative experience," and I would say it accomplishes that goal well.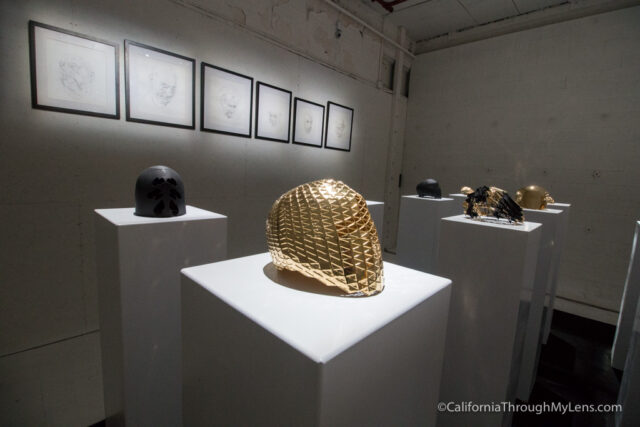 Engaging with the art takes the user on a journey through the different rooms that combine sculptures, painting, and video to create an immersive experience.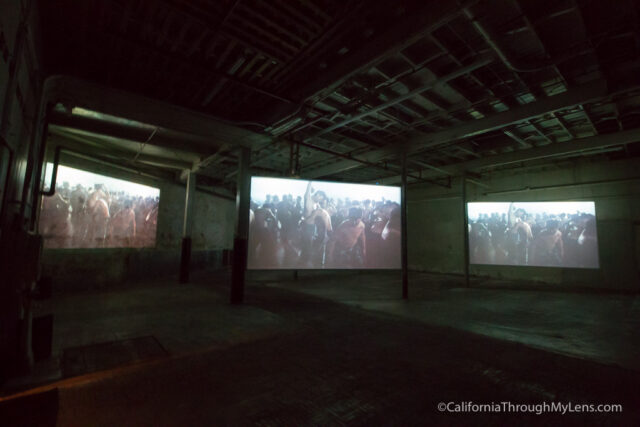 My favorite spots were these: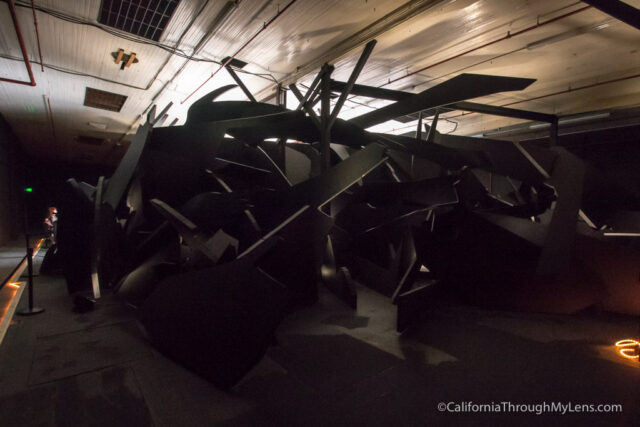 First, the large sculpture that was designed to look like a crashed meteorite held inside of it a white room that resembled the room from 2001: A Space Odessy.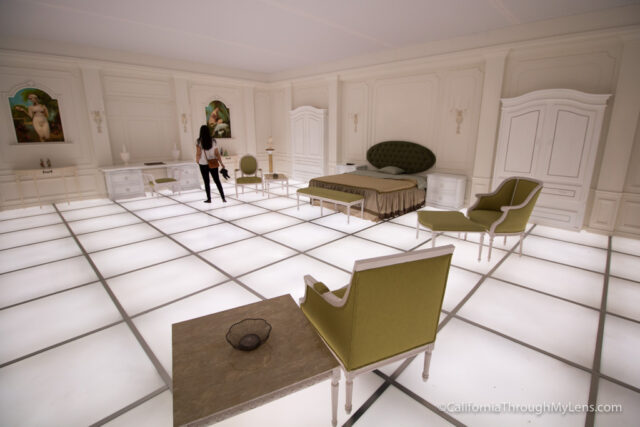 It was cool to see these two incredibly different things in one place.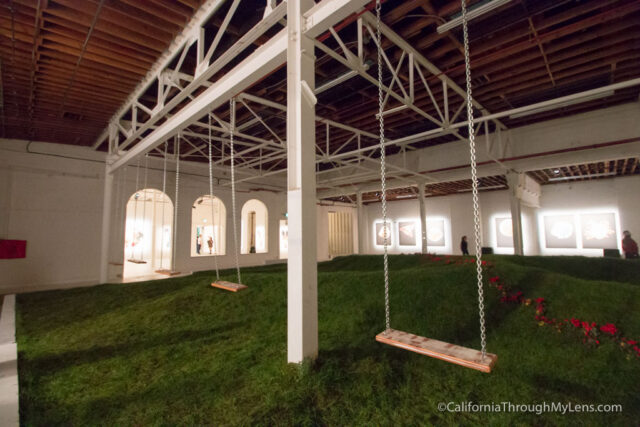 Next, there is a large main room which has mounds of grass growing in the middle and which you can walk around and interact with. There are also swings that you can swing on in the middle of the grass, which makes it relaxing.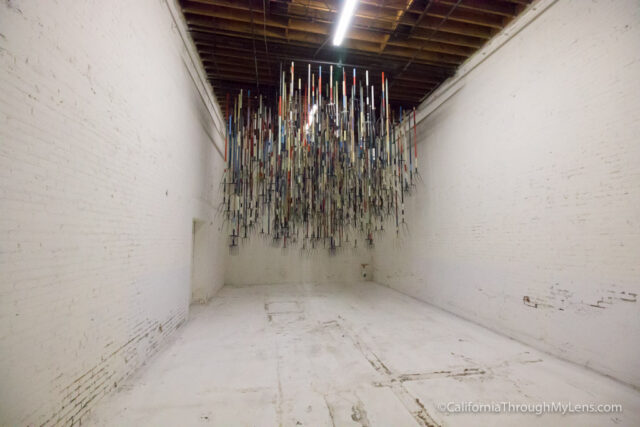 There is a room next to this called "The Crusher" which has a hundred or so pitchforks hanging from the ceiling and it is impressive to see / photograph.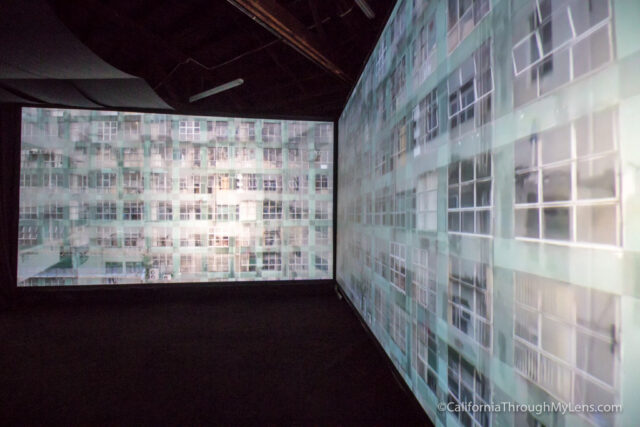 Towards the end, there is an installation called "Tannhauser" which combines four "floor to ceiling" video screens that play a slow moving shot of a camera panning up an industrial building. It is absorbing as it feels like you are floating as you are immersed in the videos.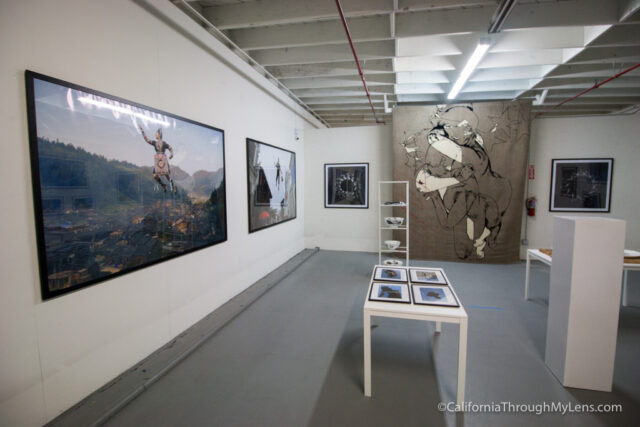 There is also a store at the end of the show that you can purchase prints and other pieces at.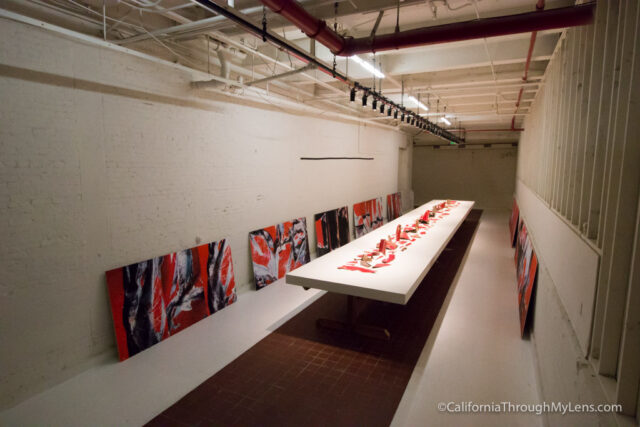 As you can no doubt see, this is not your traditional art show. This is the kind of art that I enjoy, where you can immerse yourself in it, and you never know what will be waiting for you at the next bend.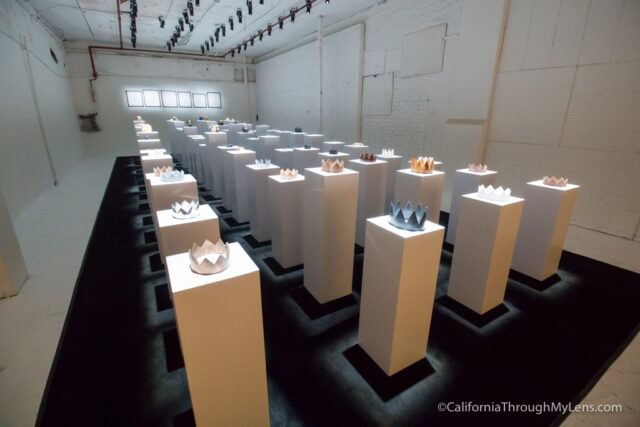 Be sure to check it out while it is here and let me know what you think in the comments.