18 Things to do in Hollywood
Hollywood, California is a huge tourist attraction that people come from all over the world to visit; however, it can be overwhelming since there is so much to see and do there. I have been exploring Los Angeles and Hollywood for years and put together some places that many first time visitors would want to see in the area. Check them out below and let me know what I left off in the comments.
Video
Here is a video I made of my favorite spots.
Hollywood Walk of Fame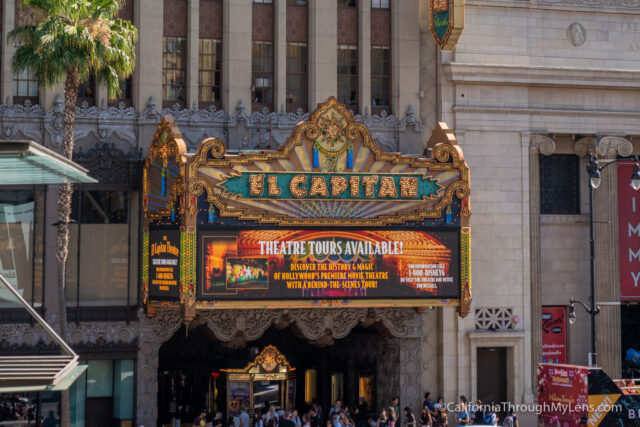 While in Hollywood, pretty much everyone goes to the Hollywood Walk of Fame. It is worth seeing at least once with the stars in the ground and all of the lights from El Capitan Theater. It is not my favorite thing to do in Hollywood though, so I don't get down there very often. That being said, the TCL Chinese Theater is worth the stop.
TCL Chinese Theater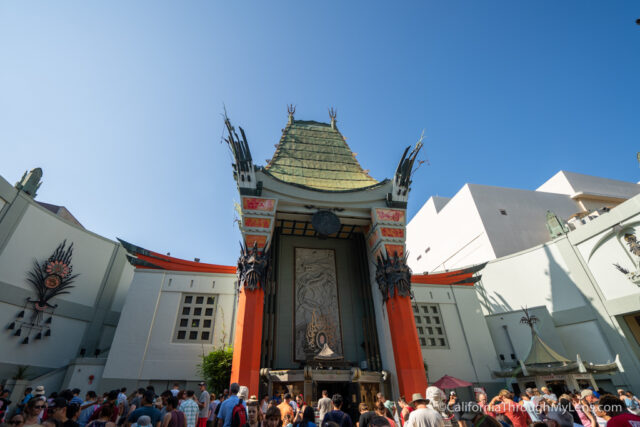 TCL Chinese Theater is the famous Hollywood movie theater you have seen at many premieres. You can still see a movie here or take a tour of the theater to learn the history. For most people, the exterior with all of the hand and footprints in the ground is the main attraction, and it is a lot of fun to see the famous actors and movie characters (R2D2) cemented into the ground outside the theater.
Hollywood Museum
There are lots of museums near the Hollywood Walk of Fame, like the wax museum and Ripley's Believe It or Not. My favorite is the Hollywood Museum though, since it is dedicated to the movies. There have been many great exhibits here, including one on the Batman TV show that I loved.
Read more here.
Amoeba Record Store (no longer here, moving to a new location)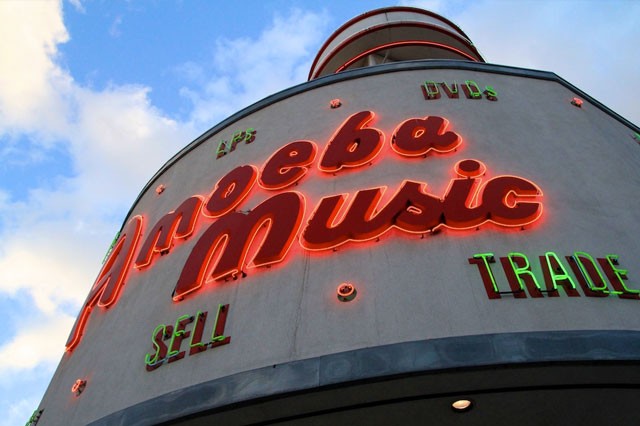 I love record stores, and Amoeba is one I have been coming to for over a decade. The store is massive with so much to see and shop over the two floors. The highlight for me is always the used records, which are fun to sort through and look for hidden gems. There is free parking under the store as well, which is hard to find in Los Angeles.
Read more here.
Wacko Soap Plant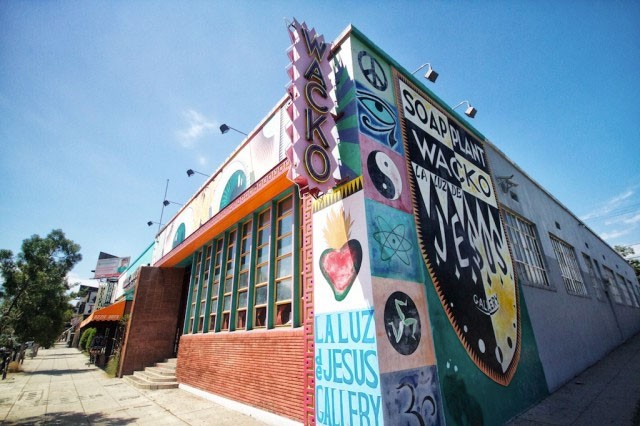 Hollywood has a few fun stores that I always enjoy, and the first of these is Wacko Soap Plant. Much like the popular Archie Mchpees in Seattle, this store has aisles of unique and crazy gifts and souvenirs. There is a large mask section in the back, all sorts of figurines, and tons of books. They even have a small art gallery back of the store as well.
Read more about it here.
Time Travel Mart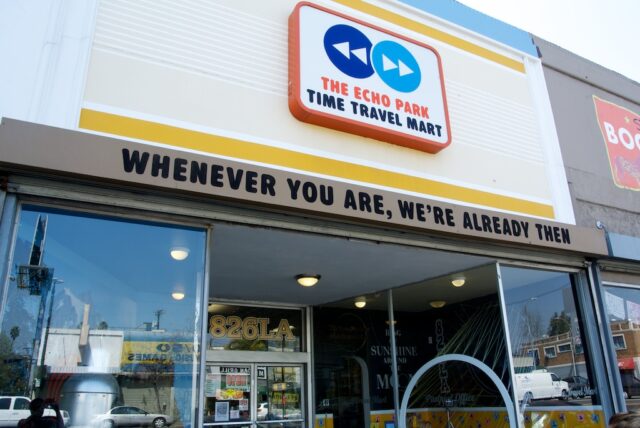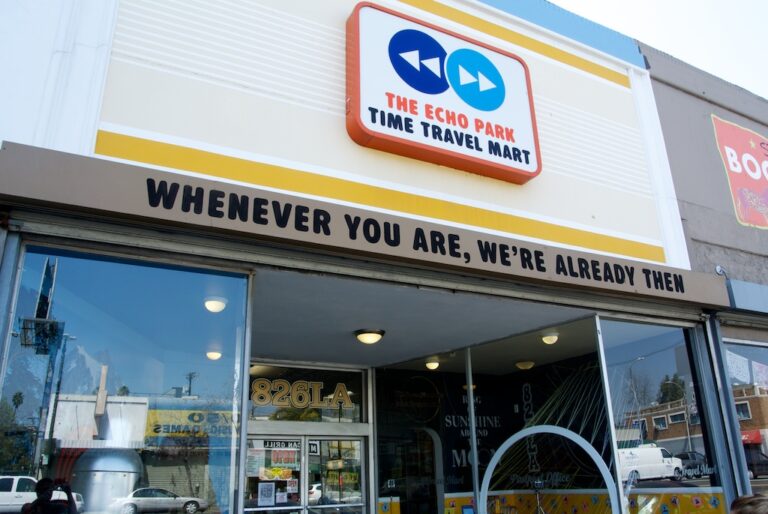 Time Travel Mart is another store that I love in Hollywood. It is a nonprofit that provides funding for an after-school program and does it in the most awesome way possible. The Time Travel Mart has gifts from throughout history and the future with everything from dinosaur eggs to robot oil on display. It is such a fun little store to walk around in, and its great that the purchases support a worthy cause as well.
Read more about it here.
Paramount Studio Tour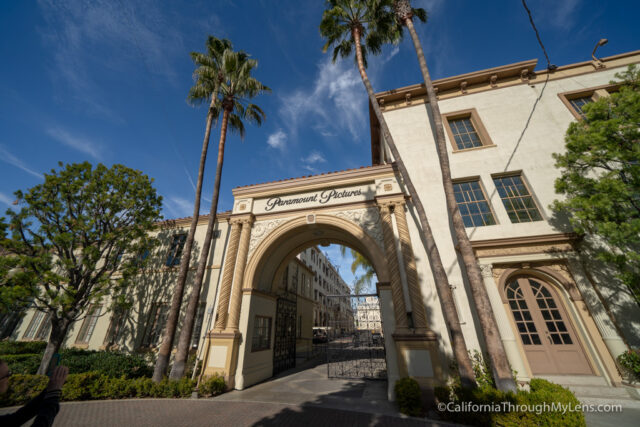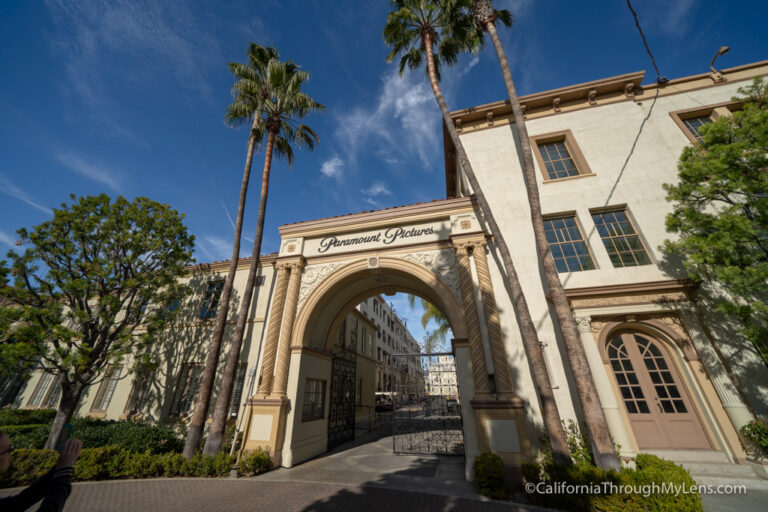 When in Hollywood, most people want to experience movie culture, and one of the best ways to do that is through a studio tour. There are four tours, Sony, Paramount, Universal and Warner Brothers. They are a little pricey, but it is a cool experience where you can explore old sets, see props, and learn about the movie-making process. If this is something you want to know more about while in Hollywood, then definitely do a studio tour.
Read more about it here.
Hollywood Forever Cemetery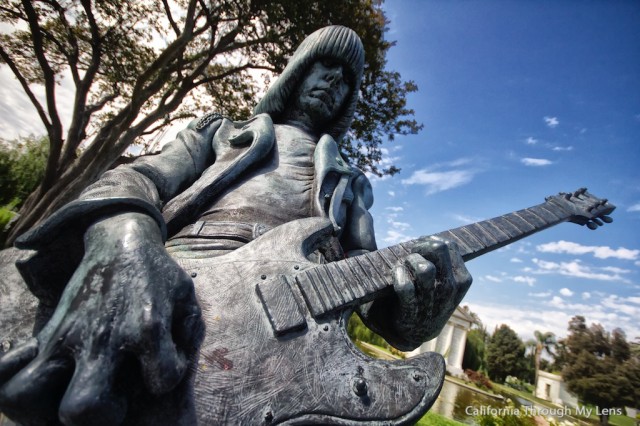 Hollywood Forever Cemetery is the place where many stars have been buried over the years, and it has become a popular destination for tourists. Some of the most famous gravesites are those for Johnny Ramone, Cecil B. DeMille, and Mel Blanc.
Read more about it here.
Runyon Canyon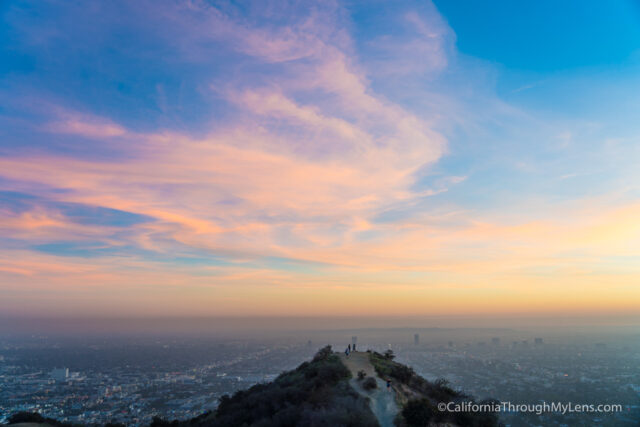 Runyon Canyon is where people who live in Hollywood get out and stretch their legs. I avoided it for a long time as I figured it would not be a great hike, but I really enjoyed it when I went. It is an excellent spot in the city to watch the sunset, and some of the steep hills will get your blood pumping.
Read more about it here.
Griffith Observatory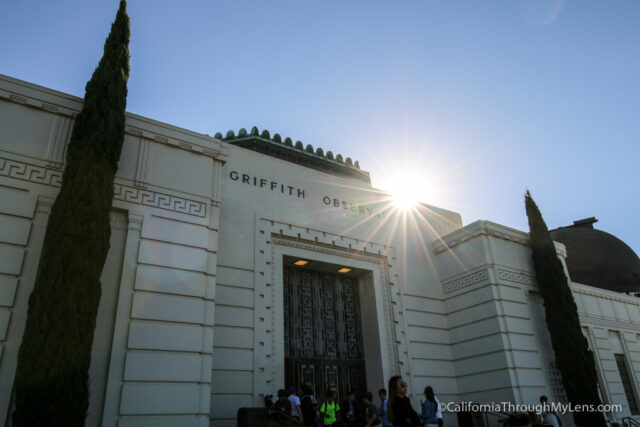 Griffith Observatory is probably my favorite place in Hollywood. It is free to visit, other than parking, and it has incredible views of downtown Hollywood and the Hollywood Sign. The observatory has many exciting exhibits to see, with my favorite being the Tesla Coil, and you can easily spend a few hours here. Do note it gets crazy busy on the weekends.
Read more about it here.
Mt Hollywood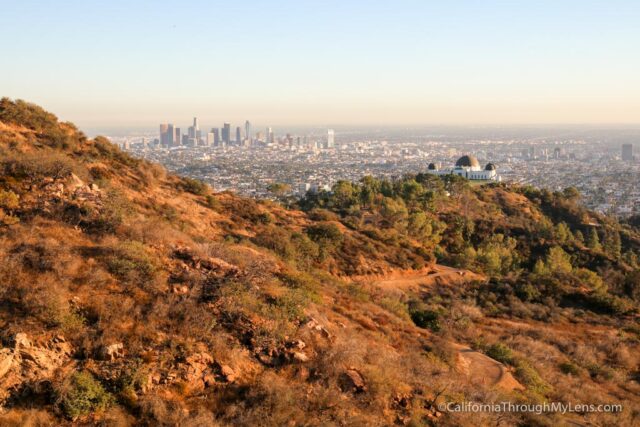 While at Griffith Observatory, consider hiking up to Mt Hollywood. Often confused with the hill that the Hollywood Sign is on (Mt Lee), this mountain is actually behind Griffith Observatory and gives you great views down on LA and the observatory. I have watched sunset here many times, and I always enjoy going back.
Read more about it here.
Mt Lee / Hollywood Sign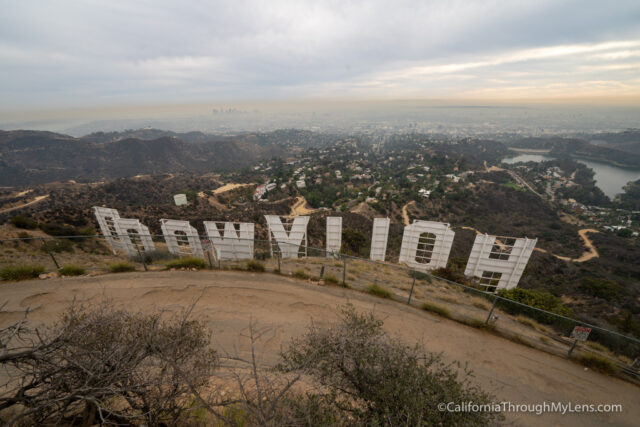 If you are looking to get as close to the Hollywood Sign as possible, then you will want to take the hike up to Mt Lee. This is where the Hollywood Sign actually is. There are many ways to hike there, but my favorite is via the Wisdom Tree Trail. While you can't get super close to the letters, it is incredible to be able to see them from a vantage point like this and its a must do in Hollywood for me.
Read more about it here.
Farmers Market / The Grove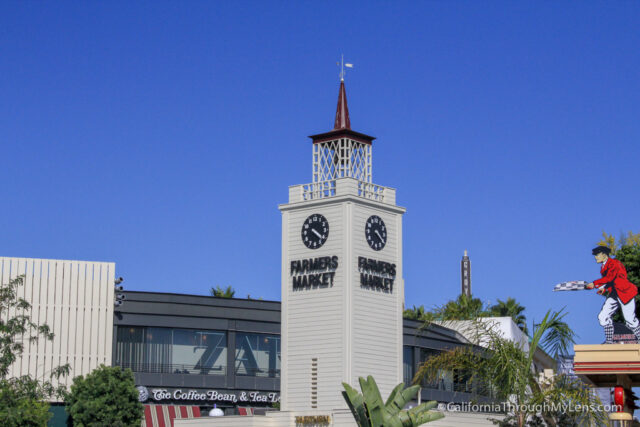 The old and permanent LA Farmers Market has been a favorite spot for decades. While it is showing its age, it is still a lot of fun to walk up and down the different vendors and grab some food. Of course, the main reason I go is for Bob's Donuts, which are always excellent. The Farmers Market is right next to The Grove as well, which is a trendy mall if you want to do some shopping.
LA County Museum of Art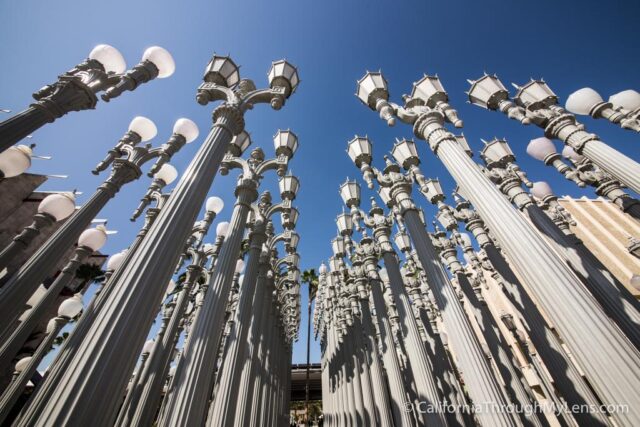 LACMA is my favorite museum in the Hollywood area. This museum is massive, with all sorts of unique exhibits and sculptures. You can easily spend a half day exploring the museum and still not see everything. Even if you don't have time to go in the museum, it is still worth going just to see the outdoor installations like the large rock known as Levitated Mass and Urban Lights, which is one of the most popular photos spots in Hollywood.
Read more about it here.
La Brea Tar Pits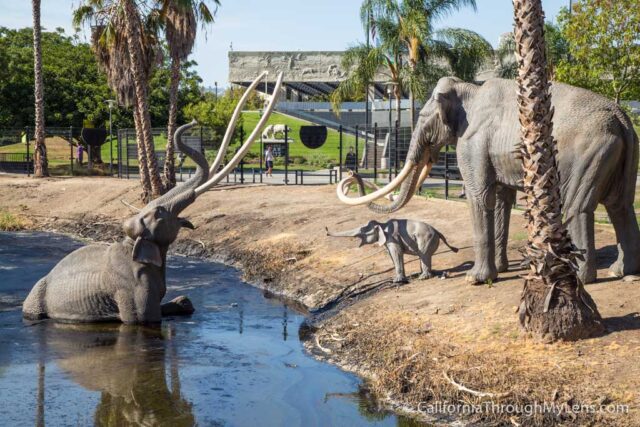 Right next to LACMA is the La Brea Tar Pits that are great to visit after the museum. The tar pits are a well-maintained part of the area's history, and they are continually taking out new dinosaur bones from the many dig sites. The large tar area in the front shows what it would have been like back in the day, complete with mammoth sculptures stuck in the tar. If you sit there for a few minutes, you can even see the tar bubbling. Be sure to go into the museum as well where you can see all sorts of dinosaur bones they have taken from the tar.
Read more about it here.
Comedy Club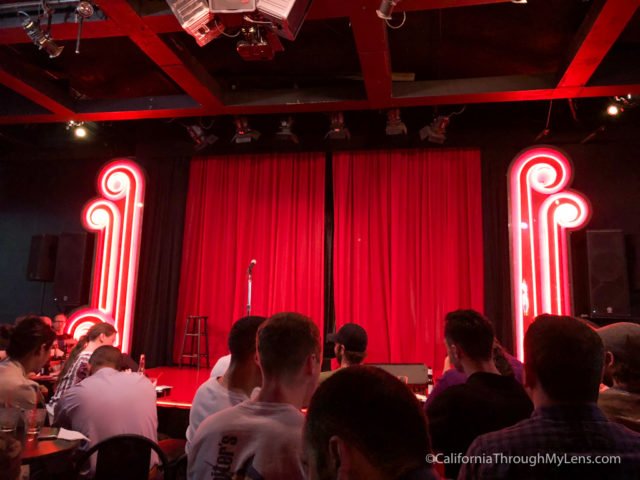 If you are staying in Hollywood, then be sure to catch a comedy show. There are many popular spots for this, with the Comedy Store being the most famous. It's a fun Hollywood experience, and you never know who might stop by for a surprise set. I once went to a show, and Louis C.K. came out to do a surprise set and test new material, so you never know who will show up.
There you have it, my favorite spots to explore in Hollywood. Let me know what I left off in the comments, and you can see some of my favorite Downtown LA spots here.