When looking for a restaurant in Palm Springs there is no lack of options for a great meal in the city. I always like to find a spot that has the right mix of price to quality though and feel that Trio is one of the better spots for this in the city. They have a pre-fix 3 course $19 menu for happy hour that has a ton of options and really is a great meal. Here is all the details: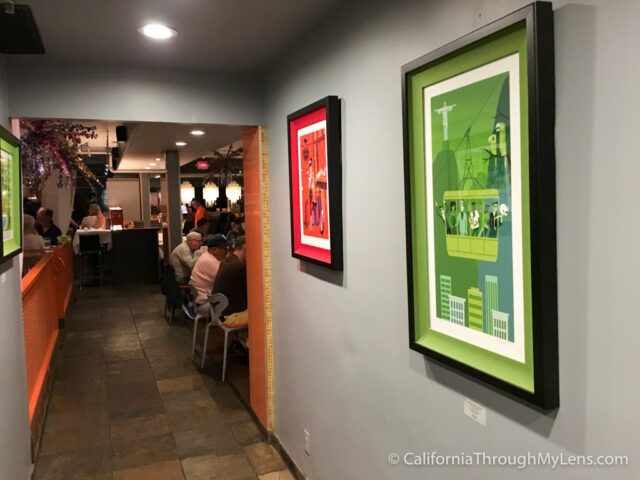 Details
Cost:$19 a person for the meal. $15-$20 if you don't go during happy hour
Hours: 11AM – 10PM
Location: 707 N Palm Canyon Dr, Palm Springs, CA 92262
The Restaurant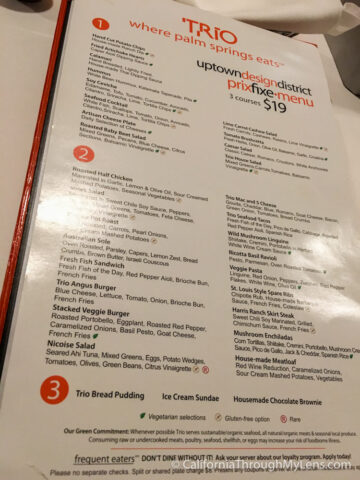 Located right on the corner about half a mile from downtown Palm Springs, Trio has a beautiful exterior that was designed to match the mid century modern vibe of the city. The interior has a lot of orange colors and is a super inviting and relaxed atmosphere.
The Food
Like I said above, we got there at about 5:30PM on a Sunday in order to take advantage of the three course happy hour menu. This really is a great deal, especially in Palm Springs which can be expensive. There were ten options for appetizers, 10 for entrees and 3 for dessert. Here is what we chose.
Appetizers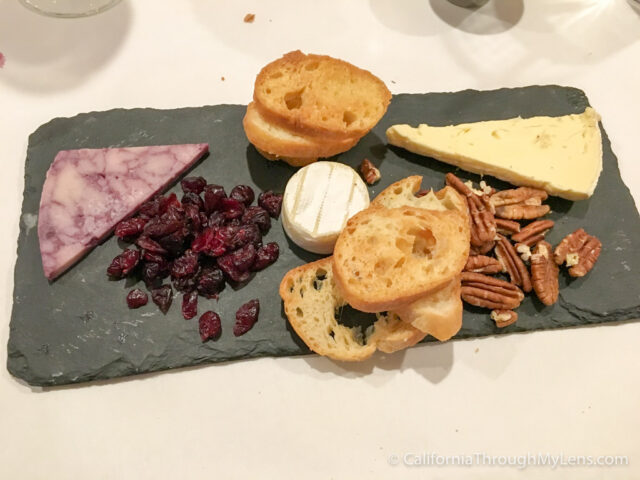 Cheese Platter – Brie, goat cheese, and Cabernet cheddar cheese paired with walnuts, bread and cranberries. Cheese plates are always a good choice in my book.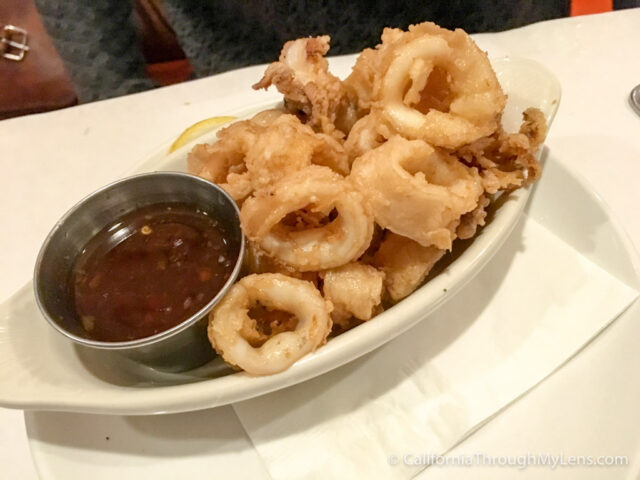 Calamari – Fried but not dripping grease which is nice and has a good sweet and sour sauce, another great option for a starter.
Dinner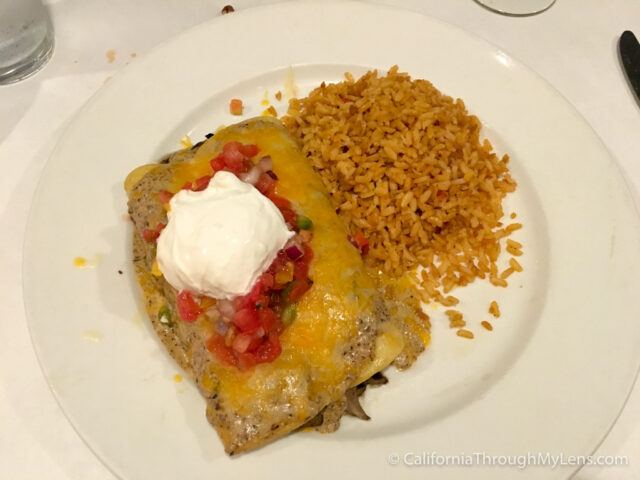 Mushroom Enchiladas – Strong flavor with an ample portions of mushrooms. Tastes like a combination of Mexican and American fare but I was impressed.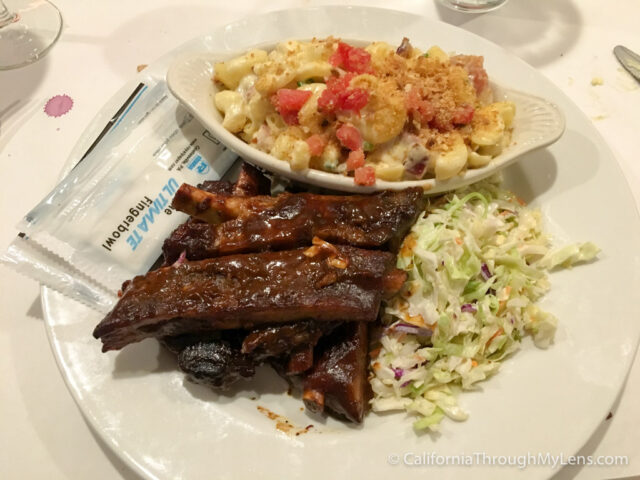 Ribs – Fall of the bone juicy with a good, sweet bbq sauce. I opted to switch fries for mac and cheese which was a good choice as well. The mac and cheese is not super rich and had good sized pieces of bacon in it. I liked the mac and cheese even better then the ribs.
Dessert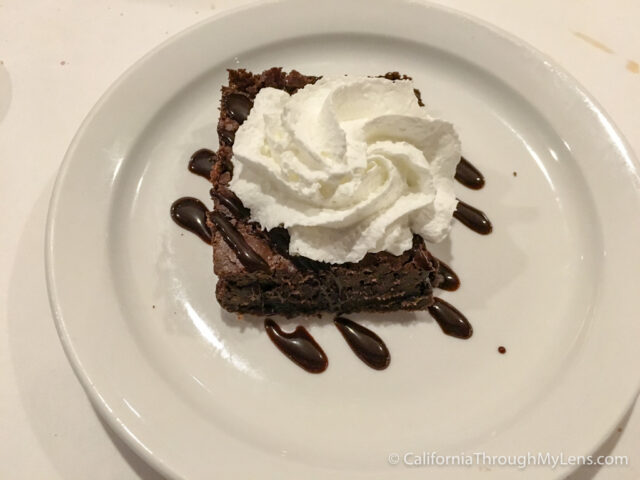 Brownie – Home made in-house with a little bit of whipped creme and chocolate sauce on top. The brownie is really rich but it's a small piece so it works well.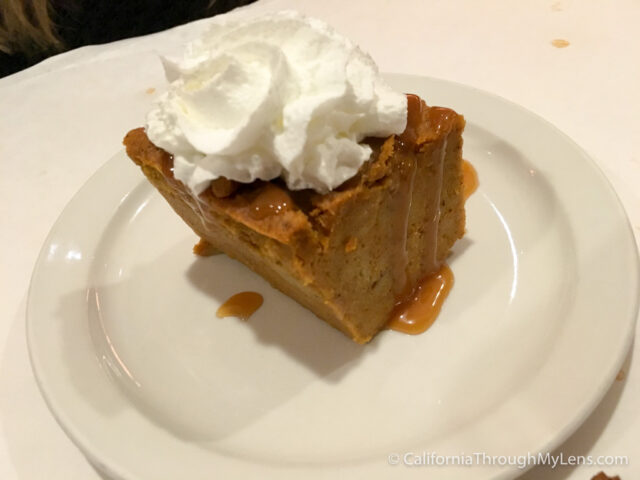 Pumpkin Bread Pudding – Fantastic bread pudding that seems to melt in your mouth with a rich caramel sauce. The best of the desserts by far.
This is just a few options that you can choose on a menu with dozens more options. This made for a really fun meal in the city and one that I highly recommend, especially if they keep the awesome happy hour menu. You have to be in the mood for an early dinner in order to take advantage of it but it is worth it and I guarantee you will leave full.