California Missions Road Trip Day 4: San Luis Obispo to Carmel
Day four on the California Missions road trip is a lot more relaxed then the previous day, especially if you made it to Mission San Luis Obispo yesterday. If not, then be sure to head there today and check it out before moving on. For the rest of us though, read on for the full itinerary for today's three missions.
Details
Breakfast: Black Horse Coffee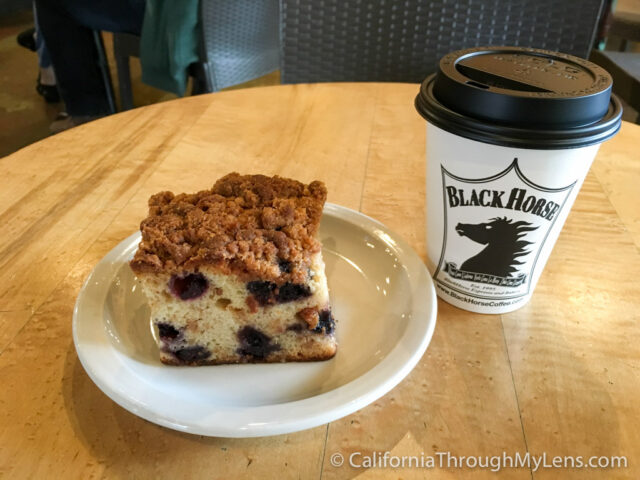 San Luis Obispo is a great spot for food and coffee, so check out Yelp if you are in the mood for something specific. I like Black Horse Coffee though, as they have an excellent blackberry coffee cake, and of course, the coffee is good as well. There is street parking all around, so it is easy to get to on your way to the first stop.
Mission San Miguel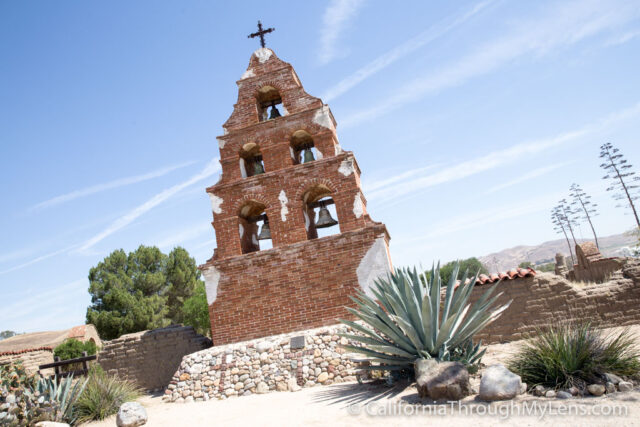 This mission is about 45 minutes from San Luis Obispo, and it opens at 10 AM. I recommend leaving around 9:30, so you will get there a little bit after it opens. This is one of my favorite missions, and while it doesn't take long to see, it is gorgeous as it features original walls that appear to be in disrepair but add to the historic vibe. The mission has four main rooms, and then you can walk around the exterior. Also, make sure to stop by the front where there is an impressive old bell tower. Read more about it here.
Time needed: 45 min
Highlights: old walls, bell tower, artifacts
Mission San Antonio de Padua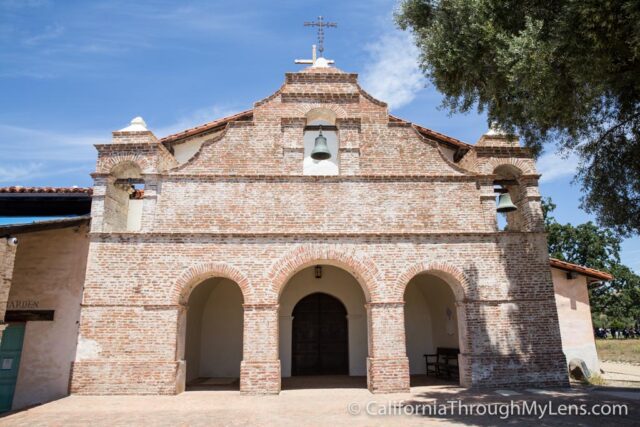 The drive to the next mission takes about an hour and is pretty far out of the way. Add to that the fact that the mission is on an active military base, and you have the recipe for the least visited mission of them all. Mission San Antonio de Padua is a great mission though, with a lot of preserved history. It is one of the most original missions, since a city didn't grow up around it. When I was there, it was under a lot of renovations though, so it wasn't as beautiful as it would have been without them. It's still worth the trip, and the military base didn't provide any problems for visiting it. I got stopped at the gate, but they let me right through.
Time needed: 1 hour as there is a lot of walking to things on the exterior
Highlights: Old trees, stone grinding area, exterior building
After this mission, you will surely be ready for lunch. There is nothing to stop at until you get back to the 101, which is about 25 miles, so I would recommend just driving to Soledad and going to La Fuente.
Lunch: La Fuente Restaurant (Closed as of July 2019)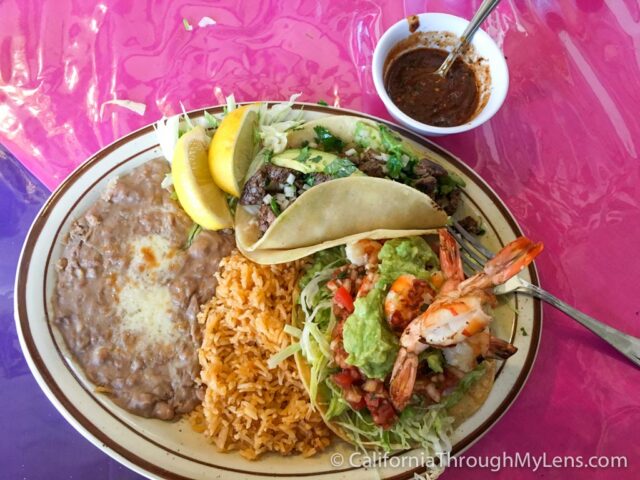 This Mexican food spot in Soledad is something you would probably drive by, but trust me it's great. The restaurant features all sorts of traditional dishes, including tacos, burritos, and tostadas, which are all better then you would expect. It can get busy during peak hours as it is a popular spot for the small town and the restaurant is small.
Recommendations: Carne asada tacos or shrimp enchilada
Nuestra Senora de la Soledad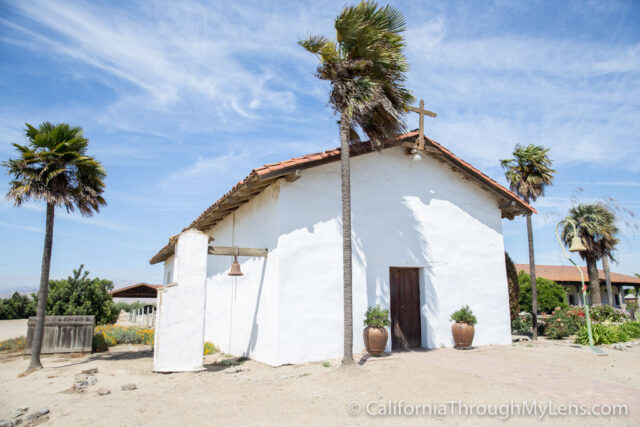 This mission is a very standard one for the drive. It has four small rooms in its museum, some old walls from the original mission, and a small chapel. I liked visiting it as it was not very popular and the people working there were fascinating to talk with. This is the only mission where I bought something to bring home with me as well, an old wooden cross.
Time needed: 30 minutes
Highlights: Mission replicas in the museum, old mission walls
Nuestra Senora de la Soledad is the end of the missions for today. I recommend driving up to Monterey or Caramel, as that will put you in a good position for your first mission (Carmel) tomorrow.
If you have time and energy, then consider going over to Point Lobos, which is south of Monterey. This state park costs $10 to enter, but it has some of the best and easiest coastal trials in California.
Dinner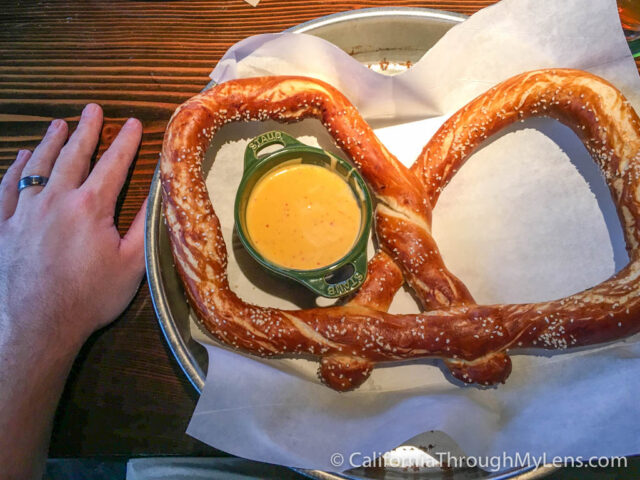 Also, for dinner, you can do worse then Cannery Row Brewing company. It's a great spot right on Cannery Row, where you can get good food and drinks.
Hopefully, you enjoyed this more relaxed day on the El Camino Real. Read about day five here and let me know what you think in the comments