California Missions Road Trip Day 7: San Francisco to Sonoma
Day seven is the last day of my missions road trip, and it only included two missions since I needed to drive back down to Southern California. For you, I would still recommend keeping today to only two missions as it lets you explore some other areas, then drive back to San Francisco or where ever else your itinerary is taking you. Also, in Sonoma, you have the opportunity to visit both the oldest winery in California and a winery with a California Missions museum, so you need time for both of those as well. Without further ado, the last day on your El Camino Real road trip.
Details
Since you probably spent the night in San Rafael last night, or even if you didn't, San Rafael has a couple of great spots for coffee and breakfast.
Breakfast: Warner Coffee and Johnny Donuts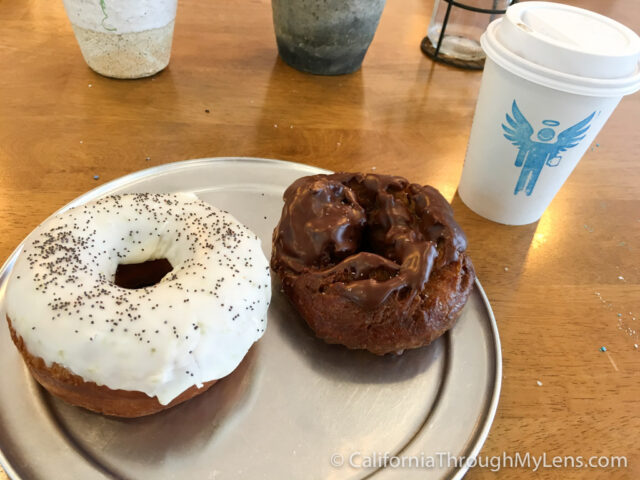 I am a huge fan of Warner Coffee, which was started by the guy who created Peet's Coffee. It even has the original coffee roaster used to start Peet's. I would recommend grabbing a coffee here and heading to Johnny's Donuts, but you can elect to get coffee at Johnny's Donuts as well.
Johnny's Donuts is located right in the downtown area of San Rafael, less than 5 minutes from the mission. Johnny's Donuts has the best donuts I had on the entire drive. The store is big and inviting with lots of communal tables and beautiful clean white decor. I haven't had a donut here I didn't like, but the standouts are the lime poppyseed or any of the old-fashioned donuts.
Mission San Rafael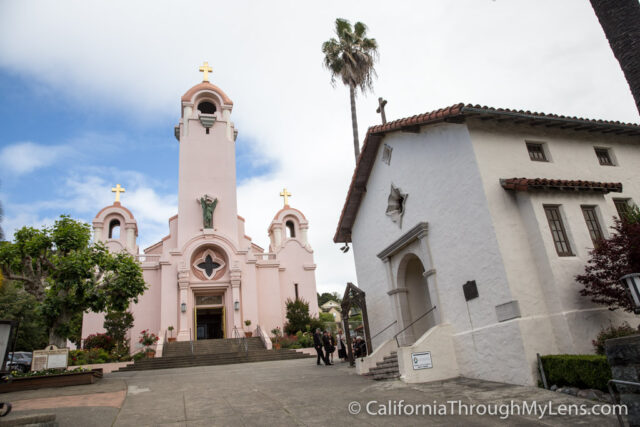 This mission was a little disappointing for me as the gift shop was closed on Saturday, and there was not much to see. That being said, you can walk into the old mission chapel and see some of the exterior sites like the statue of Father Serra and the old bell. You can also go into the new church if it is open when you come as it is pretty spectacular as well.
Time needed: 20 minutes
Highlights: Old Bell
After visiting this mission, it is about 45-minutes drive to Sonoma to visit the last mission on the El Camino Real, Mission San Francisco Solano.
Mission San Francisco Solano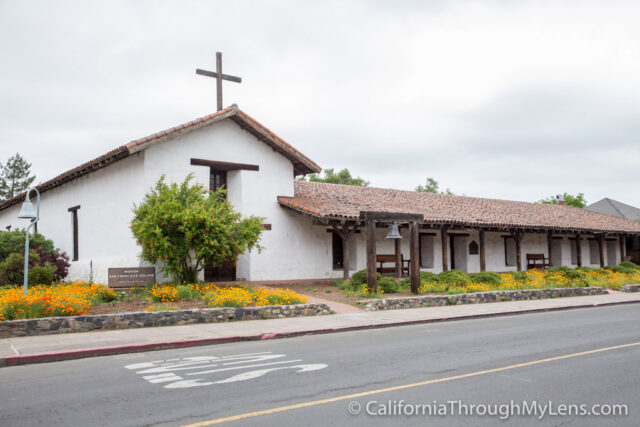 Since this is the last mission on the drive, be sure to take your time and soak it all in. I know for me it was a little sad to reach the end after such a fun week of exploration. Luckily, Mission San Francisco Solano is a good one to end on with a beautiful exterior of poppies and a well-preserved chapel. It is part of a state park, so there are no services here. Also, there is a plaque that commemorates the end of the trail, which is fun to see as well.
Time needed 45 min
Highlights: Mission paintings, end of the trail sign
Lunch – Sonoma Cheese Factory (Currently closed but hoping to reopen soon, check before going)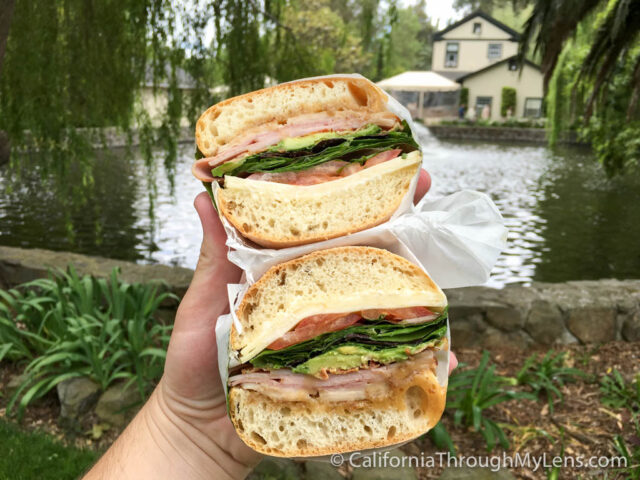 Only two doors down from the mission, Sonoma Cheese Factory is a great spot for lunch and for sampling some cheese. I recommend getting the California Sandwich, which has a good artisan bread and a sweet smokey flavor from the cheese. Take it with you and eat it in the park across the street or at a winery.
State Park and Vallejo's House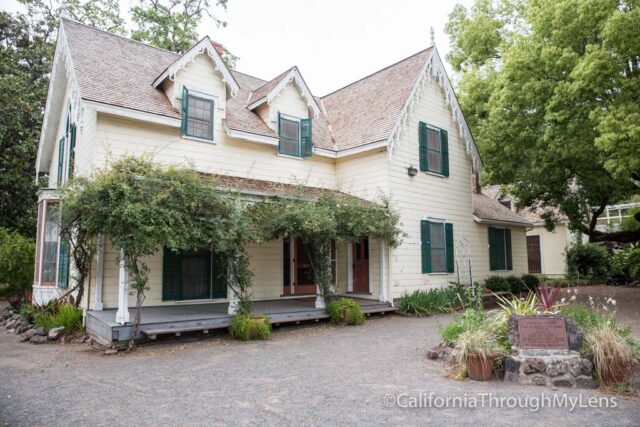 The Sonoma Mission is part of the Sonoma State Historic Park, and the $3 you paid to enter the mission includes a lot of other historical spots such as Vallejo's House, the barracks, and a few old hotels. If you have time, stop by and check a few of these out.
Bear Flag Memorial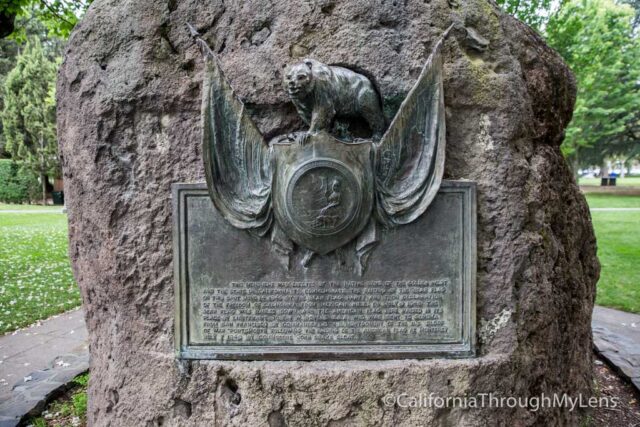 Kitty-corner from the mission, you can see a memorial that talks about how the state came up with the bear for its flag. It is pretty cool to see and something that you should do before you leave the square.
Buena Vista Winery – Oldest Winery in CA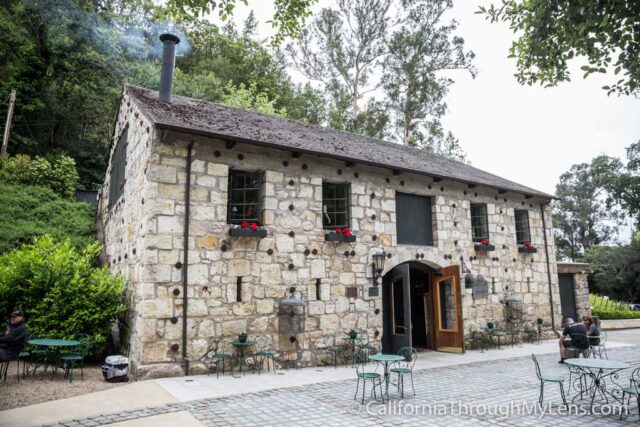 Only about 5 minutes' drive from the mission sits the oldest winery in California. If you are into wine or history, then it is a fun spot to stop by. The winery is over 170 years old, and it has a lot of history about wine in the state. There is also an exciting tie-in to Father Serra as they thank him for helping plant the grapevines in the state. Read more about it here.
Cline Winery and Mission Museum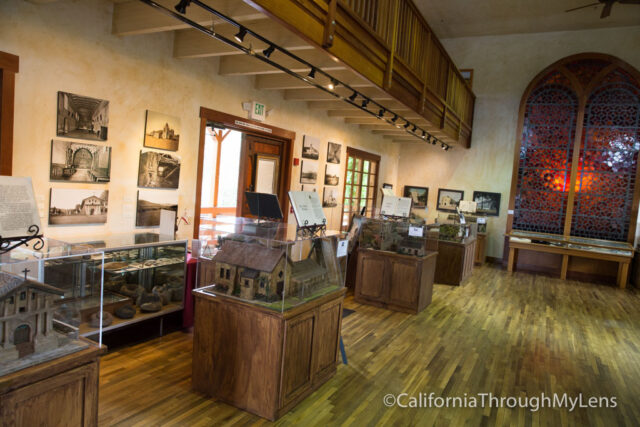 On the way out of Sonoma, the California Mission's Museum is located on the back of the property of Cline Winery. If you drive to the winery, they will direct you to the museum. The museum features beautiful replicas of all 21 of the missions, and it is a fantastic spot to see at the end of your trip. I would be remiss if I didn't also recommend trying the wine at Cline Cellars. The tasting was complimentary when I went, and the wine was tasty and well priced.
So there you have it, just like that, your time on the El Camino Real has come to an end. Don't worry though, there are a lot of other great road trips in California that you can read about here as well. Consider taking the drive down Pacific Coast Highway or even Highway 395. Hopefully, you enjoyed this trip and that it opened your eyes to a new part of the history of California. Let me know if you complete it in the comments.