California Missions Road Trip Day 5: Carmel to Santa Cruz
Day five of the California Missions road trip begins in the quaint town of Carmel and ends in the hustle and bustle of Silicon Valley. Make sure to hold on to the relaxing mission feel of the last few days as you will be heading into the busy city again tomorrow. Also, carve out a decent amount of time for the Carmel mission as it is one of the best on the entire drive. Here is all the information.
Details
Breakfast: Carmel Belle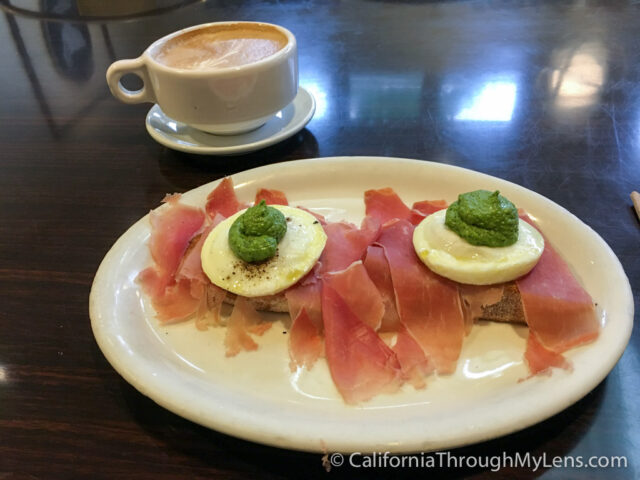 For breakfast, I recommend Carmel Belle as it is a quaint spot with a great vibe. The menu is enjoyable with lots of unique options like polenta and avocado toast. I love the green eggs and ham with it is poached eggs, prosciutto, country toast, and an arugula herb purée. The atmosphere is great here as well, with a sizeable relaxed dining area; plus, it is four minutes from the mission. Read more about it here.
Mission San Carlos Borroméo del río Carmelo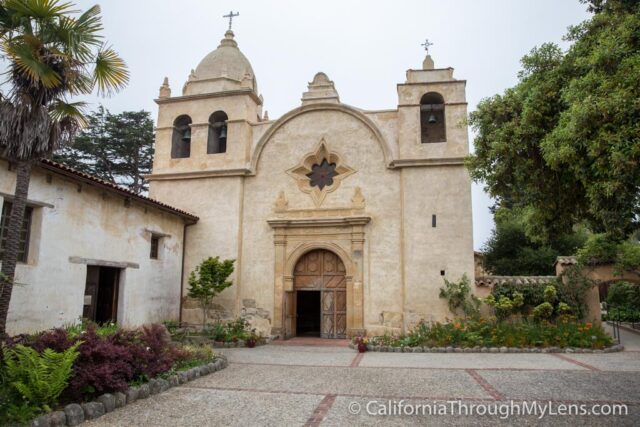 This is one of the most famous missions on the entire drive, so you will want to plan on spending a decent amount of time here. It is the resting place of Father Serra and has one of the only rounded chapel ceilings. I really enjoyed this mission, and I think you will as well.
Time Needed: 1-2 hours
Highlights: Father Serra resting place, chapel facade, the chapel itself, replicas of old rooms.
Mission San Juan Bautista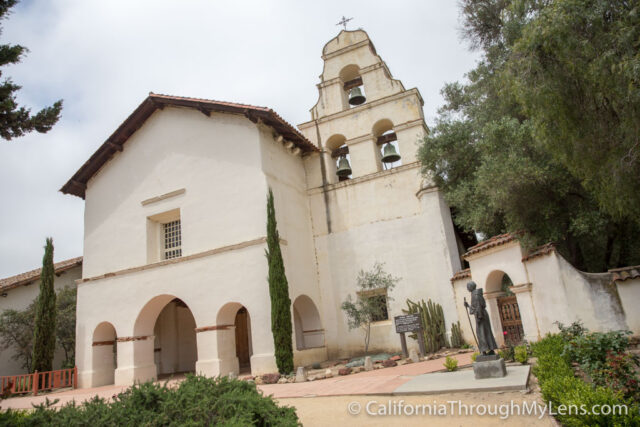 After driving for about an hour, you will make it to stop two, Mission San Juan Basilica. This mission is relatively large and can be a popular one for school children, so be warned. When I went, there were five school buses and at least 200 children running around. This mission has a unique altarpiece that you will enjoy seeing, and it has an excellent museum with a lot of artifacts as well.
Time Needed: 1 hour
Highlights: Altar, chapel, artifacts, exterior
Mission San Juan Bautista State Park
Technically the above mission is located on state park grounds, and there are three renovated old buildings around it, including a hotel, old house, and stables. The cost is $3 to visit these, and I would recommend doing it since you are already in the area.
Time Needed: 45 min – 1 hour
Highlights: Old hotel rooms, collection of old buggies
Lunch: Pizza My Heart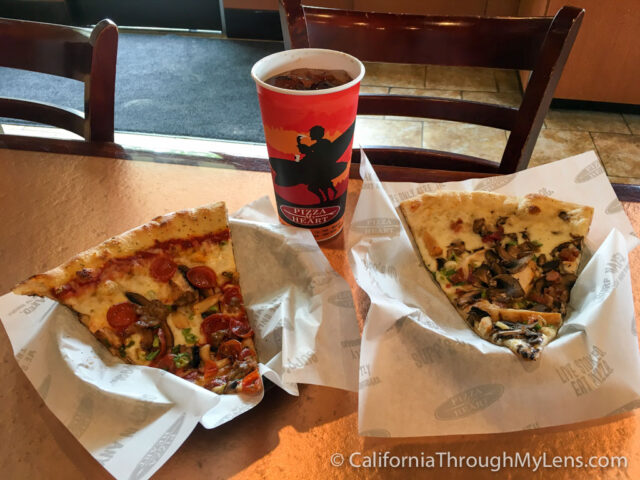 This pizza place is located all over the Santa Cruz area, so when you get hungry, there is probably one nearby. I like going in and seeing what the pizza of the day is and getting a few slices. If they have the Big Sur, then be sure to get that one.
Recommendations: Big Sur – green onion, garlic, pepperoni, sausage, mushrooms.
Mission Santa Cruz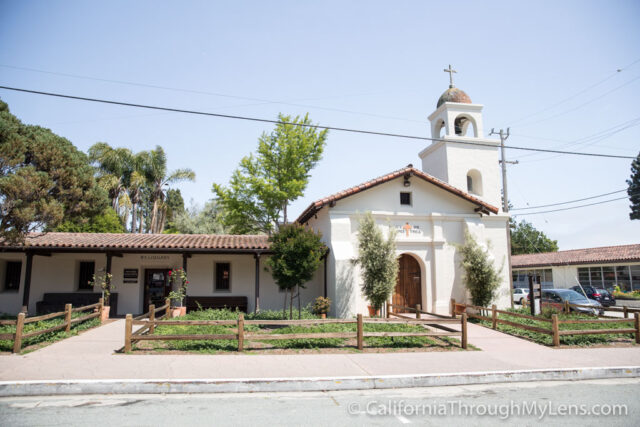 The mission in Santa Cruz is incredibly small, so you will only need 15-20 minutes to see it. It is free as well, and it is not original. It is a great spot to stop at though, as the volunteers are friendly, and it is a beautiful little church.
Time Needed: 15 minutes
Highlights: Garden fountain, facade, old walls
Santa Cruz Mission State Park
After visiting the mission head about a half-mile down the street and visit the state park, which is also free. This park has the only original building from the mission that still stands. It was used as Indian housing, so the state park has renovated it to show how their lives would have looked. The park is free, and I appreciated seeing how well they redid these rooms as it gave a real glimpse into the life of the Indians living on the mission.
Ice Cream at Marianne's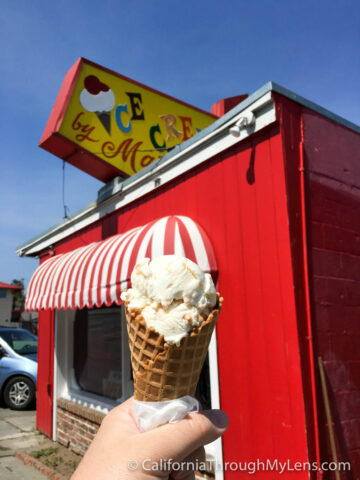 Before leaving, I would recommend heading over to Marianne's and grabbing some Butter Brickle ice cream. They have so many flavors that it is overwhelming. They let you try whatever you like though, and I guarantee you will find something to take with you on your drive.
Since the first stop, tomorrow morning is in Santa Clara; I would recommend just driving to the Sunnyvale / Santa Clara area and finding a hotel. That way, the drive in the morning will be a lot more peaceful as you can just get up, grab a coffee, and be on your way. If you stay in Sunnyvale, then I would recommend Bonchon Chicken for dinner.
Bonchon Chicken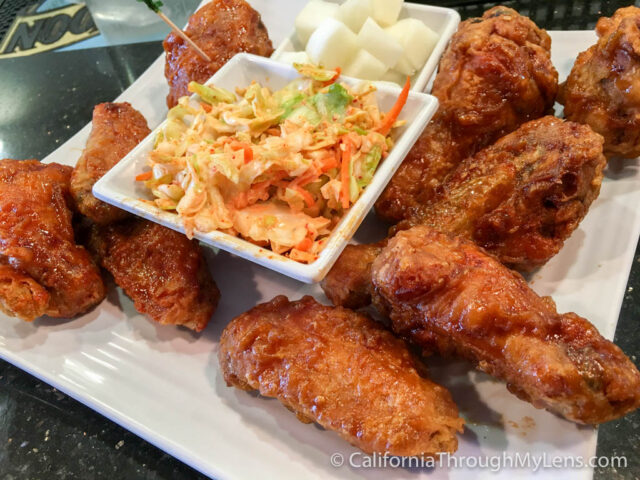 Bonchon Chicken is an Asian inspired fried chicken place with only two flavors, soy garlic and spicy. I recommend half and half as both are great. Get the kimchi coleslaw to go with it. This spot has some of the best chicken I have ever had.
So there you have it, day five of the road trip is done. You can read about the whole trip here or read about day six here. Let me know what you thought of this day in the comments.