On a little road in the top of the Mojave Preserve sits one of the most hated crosses in Southern California. It has been steep in litigation for decades and seems to either make people happy or just really upset them. I for one think it is a beautiful monument erected to honor those killed in the war and have a hard time understanding why it can upset so many people when you have to spend a good three hours, and go out of your way, to even see it, but I digress. Here is my post on the Mojave Cross.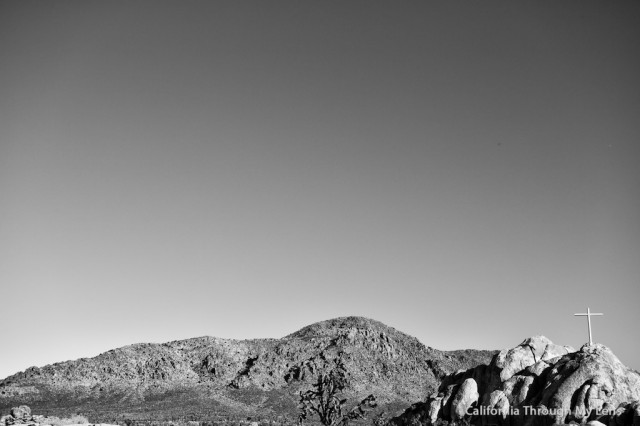 Details
Located in the Mojave National Preserve but technically not "in" the Mojave National Preserve
Free to go to
Can't climb up to the cross as it is closed off.
History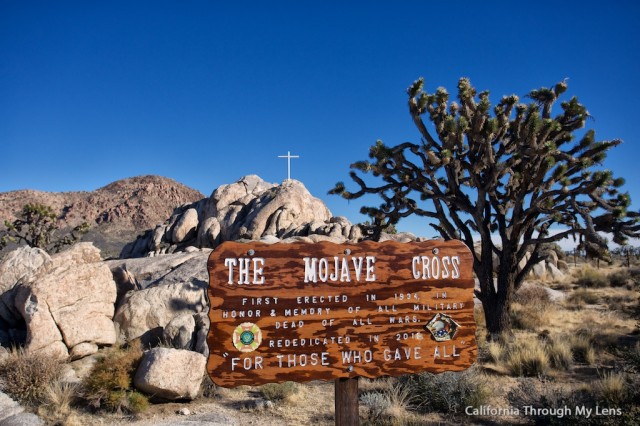 The Mojave Cross was erected in 1934 as a memory to those who were killed in action during World War 1, and I love that it is here to represent the amazing sacrifice those that fought for our country gave. Since that time it has had many different caretakers that have maintained the memorial and preserved it for people who it stands to honor. During the litigation, brought up because the cross was located on government land (separation of church and state) the cross was boarded up as it was declared illegal. With more work though the land was eventually transferred to the veterans group, allowing them to keep the cross and for the government to escape the litigation they were in. After that the cross was stolen and recovered 500 miles away and then it was reintroduced in 2012 when the government granted them the land that it is on today.
The Cross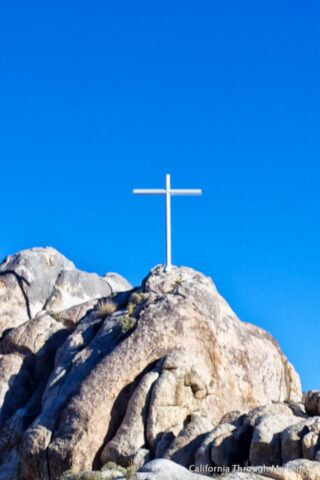 After all of that history I had always wanted to go see the fabled cross, but had not made my way out to that location so far North in the preserve. When I went to climb the Cima Dome I literally stumbled onto this cross as it was right next to the trailhead I took. I was really excited to see it but there really is not much to do at the cross site. It is one of the more plain crosses compared to those at Mt Rubidoux, Soledad and Grant Park.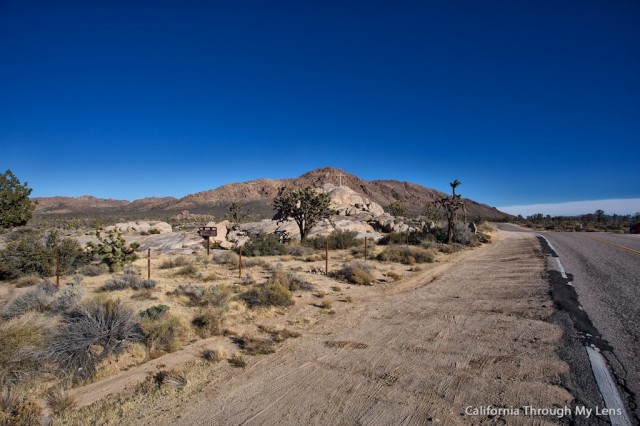 The cross itself is up on a hill and there is a plaque that shares the history of the cross and the memorial.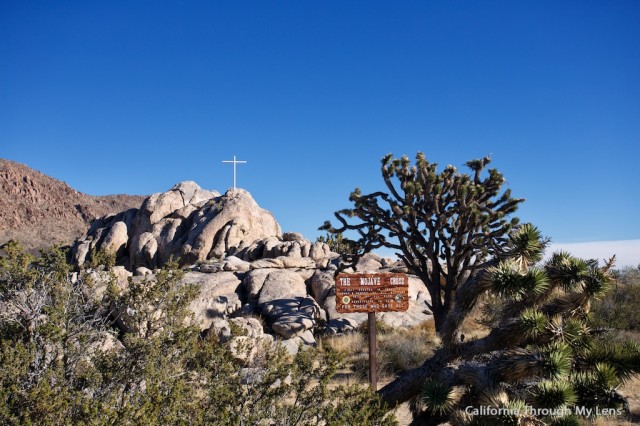 The entire area has a wooden fence around it, that really wouldn't keep anyone out, but I did not go closer as I want to respect the property.
All in all it is a fun stop for a couple of pictures but I wouldn't plan on spending much time there and I also wouldn't go out of my way to see it. If you are hiking in the preserve though it is a great stop. Be sure to leave a comment if you have been or have additional information on the history.
Get Directions