Closed as of 2018, but their website says it may open in a new location.
After hiking Fish Canyon Falls and Monrovia Waterfall, I looked for a tasty lunch place on Yelp. Initially, I just assumed I would eat baklava, but after 8 miles of hiking, I needed some more substance and settled on the Monrovia Market Grill, and boy was this a good find.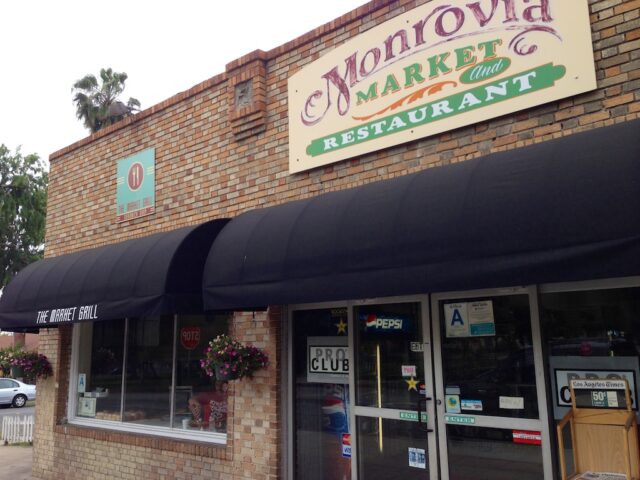 Details
Open – Mon – Sat: 11am – 7pm , Closed Sundays
Around 8 to 10 dollars for a sandwich
This place is very unassuming from the outside and is accessible through a market that bears the same name. While I was slightly worried that this would be a run of the mill sandwich place, all of that was put aside when I saw the menu and talked to the lady running the register.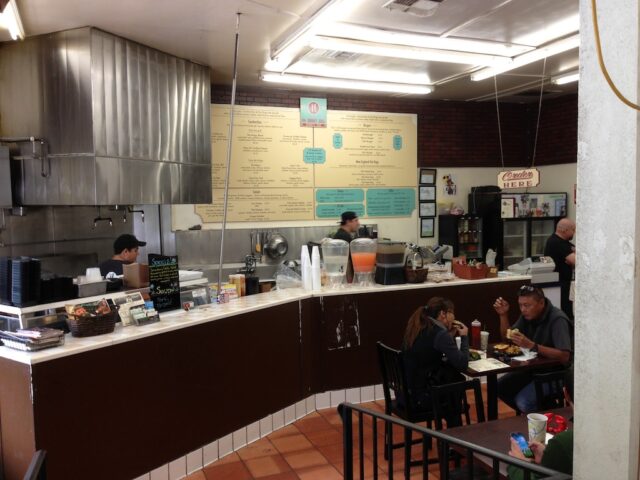 She informed me that they took their food seriously here and made everything fresh, including the potato salad that was made with lemon, mint, and olive oil, which she gave me a sample of. I ended up going with the Angry Beast Grilled Sandwich, which had everything on it that I love including horseradish, roast beef, grilled onions, grilled chilies, and spinach on rye bread.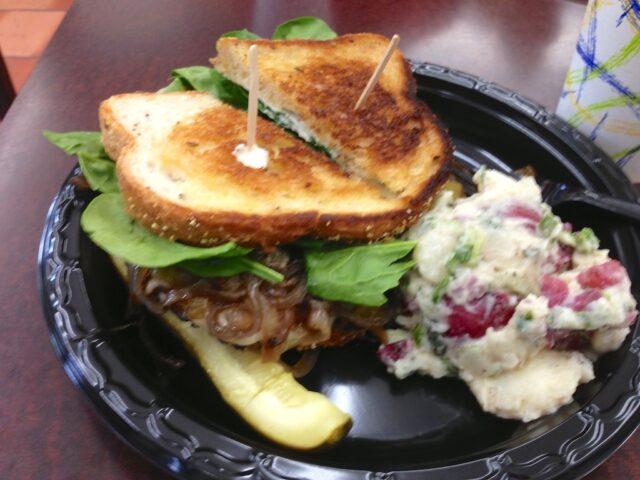 It was an amazing sandwich. Three out of the four of us got it, and all said the same. The last person had the veggie sandwich and was pleased with this choice as well. They also had a couple of different drinks, including a mint lemonade and fresh tea, and for dessert, they have an ever-changing selection of bakery items you can choose reform as well.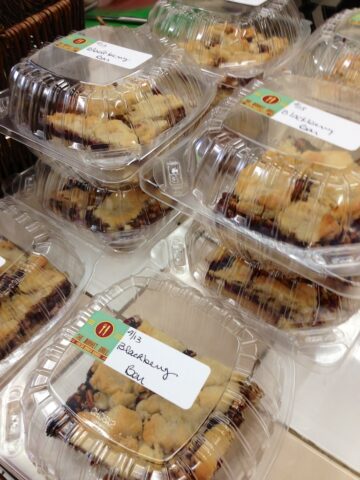 When we left, they encouraged us to tell others which I am happy to do through this post. If you are a fan of good sandwiches, you need to go check out the Monrovia Market and Grill. I, for one, will be back to Monrovia again, the hike in the park and this grill are enough to make me wish it was closer to my house. Let me know if you have been in the comments.