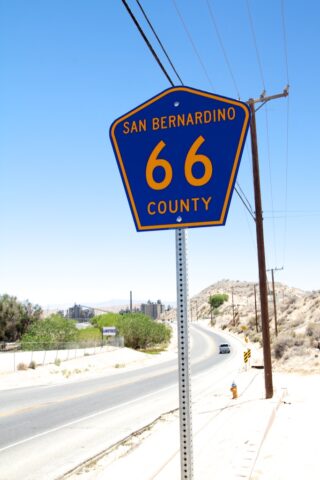 California is home to so many beautiful modern attractions that one of the things that often gets lost in the shuffle is the history of this fantastic state. One of the most interesting parts of that history to me is that it was the end point for Route 66, the mother road. I have set out to drive this road in separate part, all through California and in doing so I have already found wonderful places like the Original McDonalds Museum and Elmers Bottle Ranch. This post spotlights the attractions I found when driving from Barstow down to the top of the Cajon Pass. They are in order of the things you would see heading from Barstow down to Victorville. You can read about Route 66 attractions from San Bernardino to Rancho Cuchamonga here.
Elmer's Bottle Tree Ranch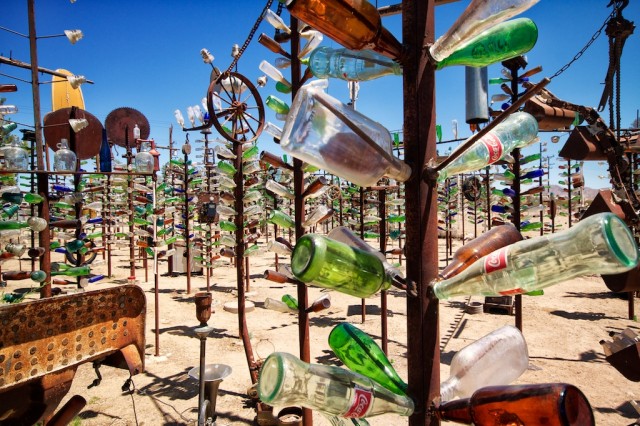 As a fan of strange attractions I loved the stop at Elmer's. Elmer's Bottle Tree Ranch is a labor of love by one man to create a unique piece of art for others to enjoy. This collection of steel poles with bottles stuck on them is super fun to walk through and even better to photograph. This place is open most days from dawn to dusk as Elmer said he loved people being able to stop by and he even keeps it open when he is not there. Make it a for sure stop on your drive, or even an adventure in and of itself.
Ostrich Farm (No longer open 2017)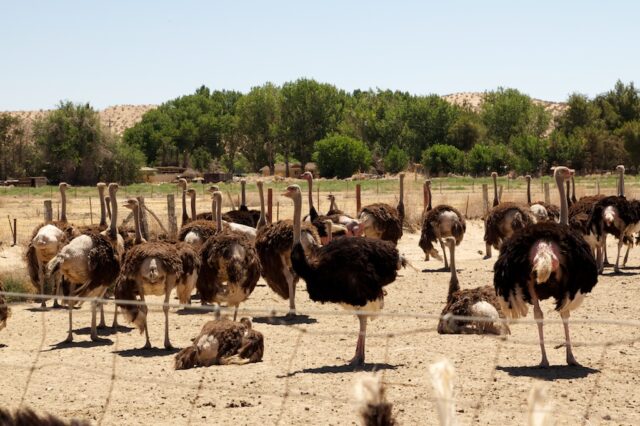 Only about two miles down the road is a sign that says Ostrich Farm on the right hand side. If you blink you will miss it so make sure to keep your eyes peeled. When we were there the farm was closed but you could still park and walk up to the coral that all the ostrich were in. Even though I have visited other ostrich farms, the sheer amount of ostriches on this one was pretty staggering. I would love to stop by when it is open.
Mohawk Gas Station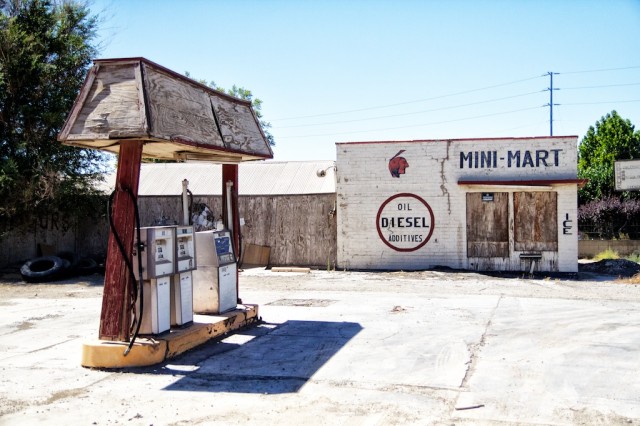 I don't have a ton of info on this spot other then that I was told to stop by from multiple people. It is an old vintage gas station that goes by the name of Mohawk. This is the type of place that you expect to see more of on Route 66 so I was glad to stop for a couple photos.
Antique Station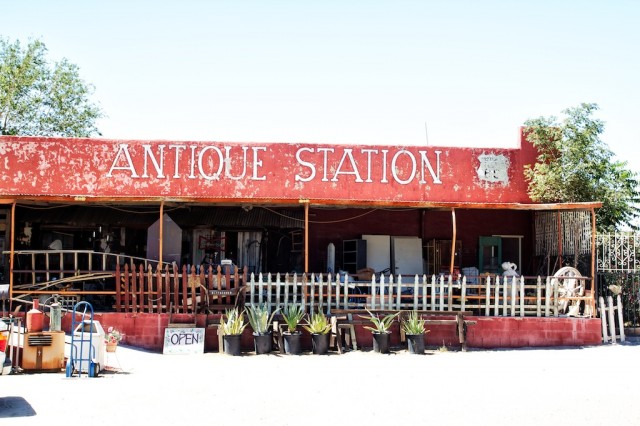 Two minutes down the road from Mohawk Gas is a turn of the century building that is lovingly called Antique Station. Even though the outside of the building itself is in differing states of decay, the interior houses an amazing collection of antiques for sale at decent prices. I enjoyed browsing the store and you will need some time to take it all in as it is huge. The people behind the counter were very nice and they even showed me the old mail sorting area they had from the post office that was located on this area of Route 66 back in the day. A great stop that I will go back to for antique shopping.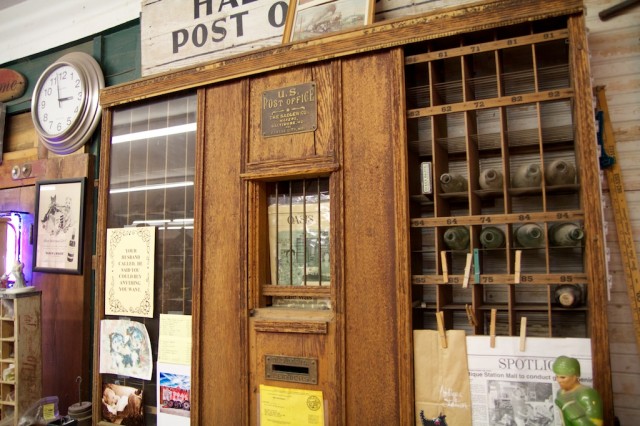 Steel Truss Bridge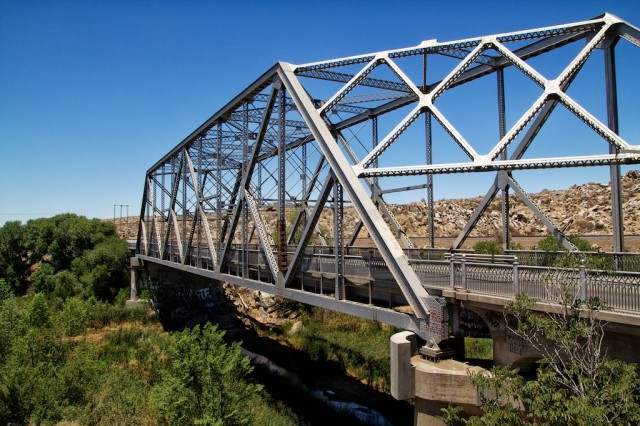 After about 5-10 minutes of driving you will reach this old steel bridge from the 1930's. This bridge is a beautiful feet of engineering, back from when they used rivets to hold everything together. The bridge spans the Mojave River and if you are interested in taking pictures there are pull outs on the South side.
Emma Jean Hollands Burgers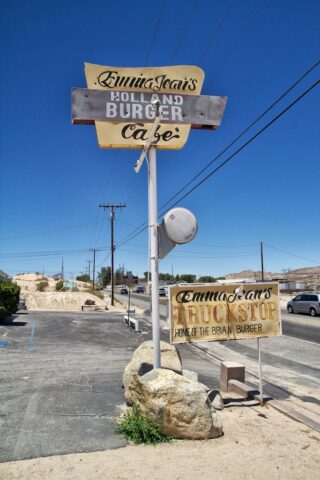 This historic restaurant has all of the charm you would expect on Route 66 with the history and food to make it an easy recommendation. I recommend the Truckers Special which is what was featured on the show Diners, Drive-ins and Dives and is a really good sandwich with meat, Ortega chili, bacon and cheese. Mental note, this place is cash only.
Route 66 Museum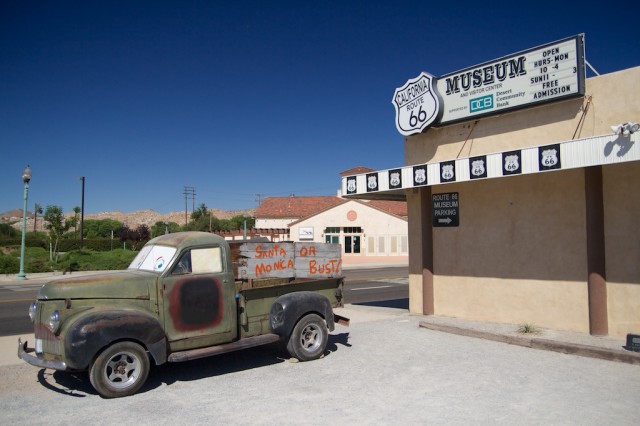 After going under Highway 15 you will find yourself in Victorville and driving down one of the main drags. This is also the home to one of many Route 66 museums. There are a lot of them all along the road but this is one of the only ones that is actually on Route 66. It is free to visit and has a ton of signs and history from different periods on the road. It also has a picture of all of the historic attractions along the Southern California stretch which I hope to complete one of these days. Definitely worth a stop.
Old Town Route 66 Sign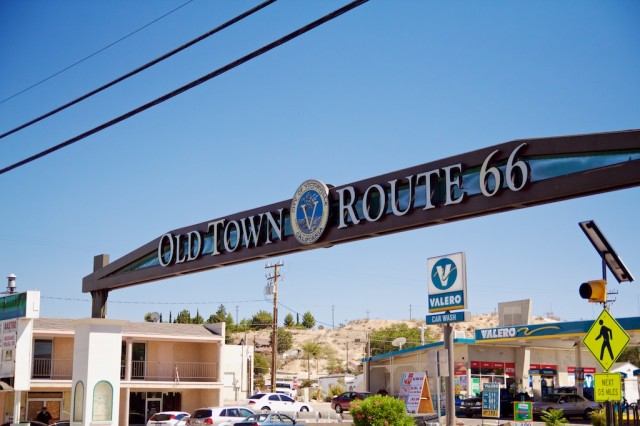 Right around the corner from the Route 66 museum is the Old Town Route 66 Sign. There is not much else to see here but it is a fun sign for everyone driving the road.
Summit Inn (This was destroyed in the 2016 fire and is no longer there)
Lastly, on this stretch of the route, right before you head down Cajon Pass, there is a diner called Summit Inn. This place prides itself on its Ostrich burgers that it sells and it houses the same old town vibe that Emma Jean's does. While I didn't try the food as I was still full from lunch, it was a fun places for photos and a fun last stop on this part of Route 66.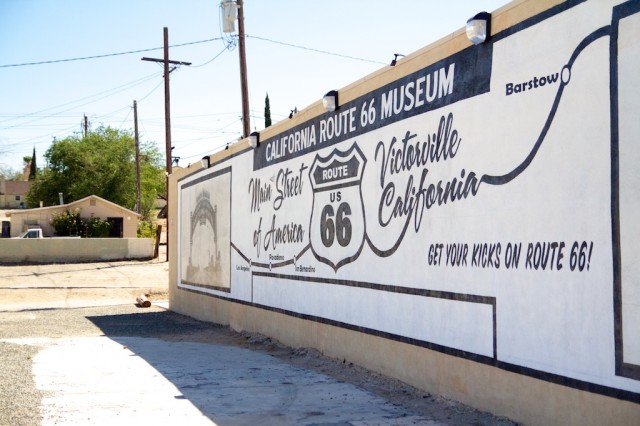 All in all this was a great drive on Route 66. Every time I am on this road I realize how much I would love to just spend more time hearing from the people and places that have seen the history first hand. I can't help but think in our generation a lot of the great Route 66 stories will be lost to time and I love being able to at least document them as they are today. Be sure to continue on the drive with me on this Route 66 from San Bernardino to Rancho post as well.