17 Things to do in Palm Springs
Palm Springs is a popular destination for people in California and around the world. The pools, restaurants, golf courses, and adventures have welcomed those looking for a weekend getaway for years now, and there are always new places popping up to explore. I have been going to the area since I was young, and I wanted to share some of my favorite spots that you can check out next time you are in Palm Springs. Here is my list of 17 things to do in Palm Springs and let me know what I left off in the comments.
Video
Here is a video I made of all of these recommendations.
Palm Springs Tram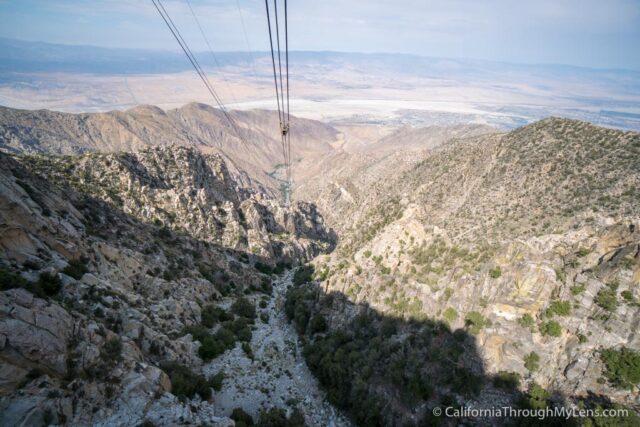 The Palm Springs Aerial Tramway features the world's largest rotating tramcar, and it takes you on a journey over two and a half miles and 8,000 feet of elevation. When you reach Mountain Station at the top, you will be treated with some fantastic views of the valley below you. Here you can grab food at the restaurant, check out the small natural history museum, or go hiking. My favorite trail takes you to the San Jacinto summit, a 10 mile hike to one of Southern California's best views. If you want something more relaxed, there are shorter loop trails that are great for the whole family as well.
Palm Springs Air Museum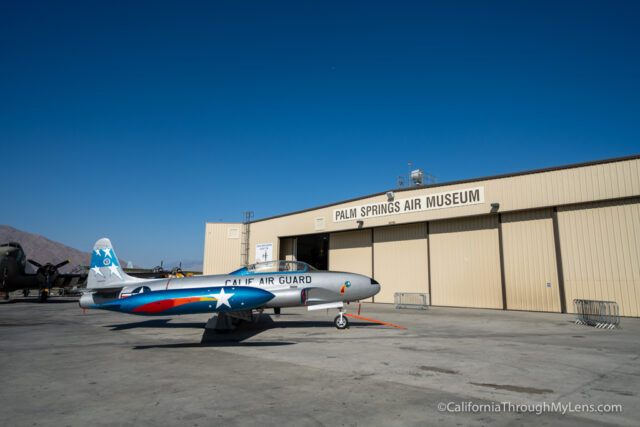 Who doesn't like airplanes? I know I do, and the Palm Springs Air Museum is a great spot to see them at. They have four hangers, each from a different war or a different part of a war. The planes are in beautiful condition, and there is a ton of information to learn about them from the plaques and the docents. You can even climb in the cockpit of a B17, and if you are there on the weekend, you might also see one of the planes take off as well. I have been a couple of times, and I always enjoy visiting this unique spot.
Moorten Botanical Garden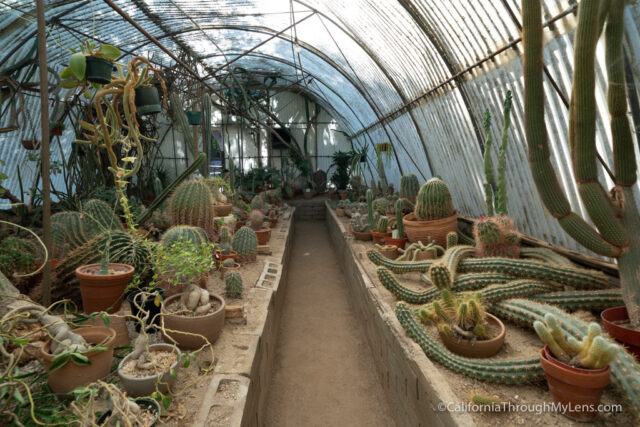 I love Moorten's Botanical Garden in Palm Springs, and you can tell others do as well with how frequently it shows up on Instagram. Instead of the traditional garden with lots of colorful flowers, this garden just has desert plants. The one acre property is full to the brim with cool cacti, aloe plants, and succulents, just to name a few. You can walk the trail or wander around and go up and down the different paths. Be sure to go into the Cactarium while you are there as well, which is a beautiful collection of all sorts of cacti inside of a greenhouse.
Address: 1701 S Palm Canyon Dr, Palm Springs, CA 92264
Downtown Palm Springs / Walk of Fame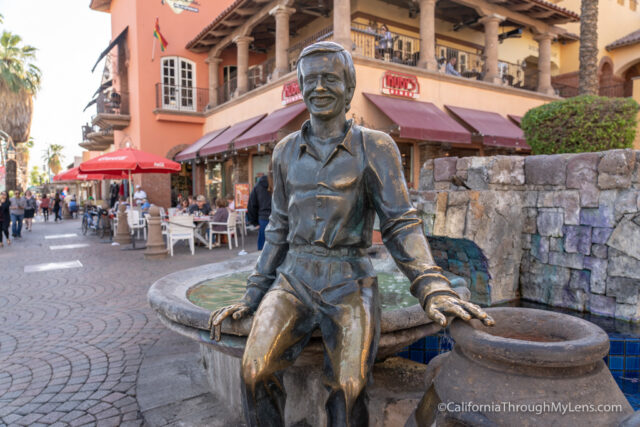 Palm Springs is a fun town to walk around in with a famous downtown street that includes restaurants, shopping, and their own Palm Springs Walk of Fame. I don't know a lot of the people on the walk of fame, but there are a few that I always recognize like Marylyn Monroe, Adam West, Frank Sinatra, and Elvis. There are also bronze statues of Lucille Ball from I Love Lucy and Sonny Bono.
Ruddy's General Store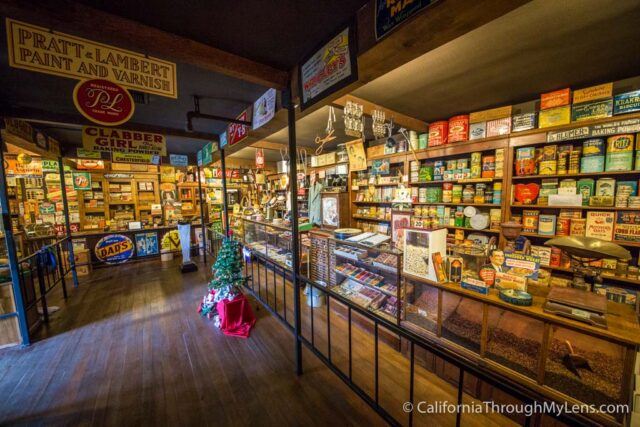 Ruddy's is located on the south part of the Palm Springs strip, and it is a small museum / old general store with hundreds of different items collected by one man over the last few decades. Some of the items are as old as the late 1800s, and 95% have the original packaging that has never even been opened. It costs one dollar to visit the museum, and I enjoy seeing all the old products, packaging, and marketing materials.
Read more about Ruddy's General Store
Address: 221 S Palm Canyon Dr, Palm Springs, CA 92262
Palm Springs Art Museum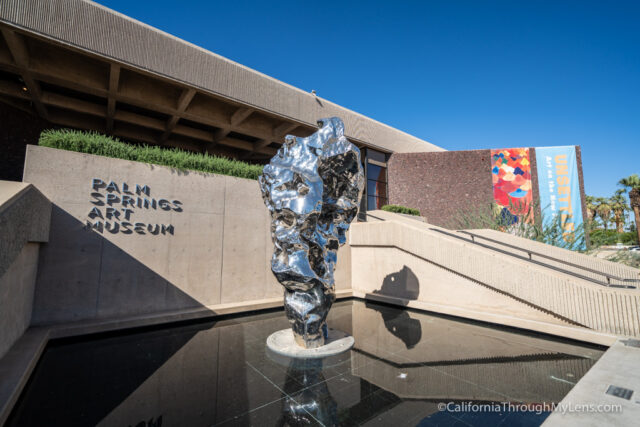 If you are a fan of contemporary art and sculptures, then the Palm Springs Art Museum is right up your alley. This is the type of art that I enjoy most, so I have been a few times to this unique museum in the heart of the city. Some of the exhibits do rotate, but there are two permanent sculpture gardens downstairs with some beautiful pieces and lots to see in the three floors of interior exhibits as well. I always plan to spend at least an hour here.
Address: 101 N Museum Dr, Palm Springs, CA 92262
Elvis Honeymoon Hideaway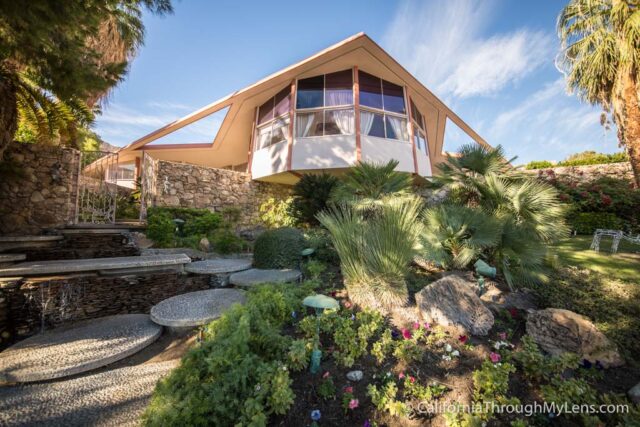 This mid-century modern home is famous because it was where Elvis and Priscilla Presley spent their honeymoon night. While they didn't spend a lot of time here other than that, it is still a fun connection and beautiful house to tour. The tours happen twice daily, and they take you all over the house, explaining the architecture and Elvis connection. It was a lot of fun and a stop I enjoyed in Palm Springs.
Sit by the Pool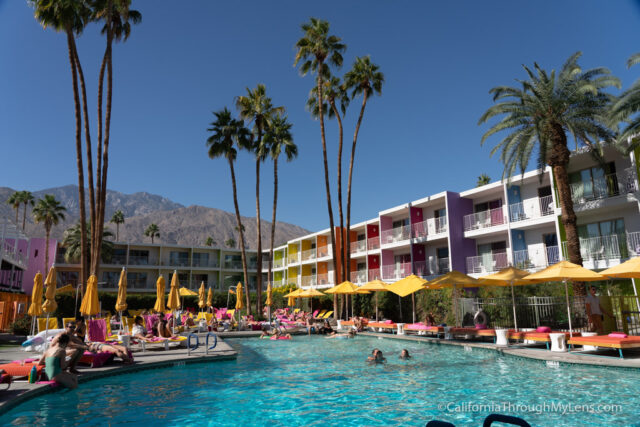 No list of Palm Springs is legit if it does not recommend time by the pool. Most people come to this city for the restaurant and bar scene and to relax poolside in the desert heat. That is not my favorite way to travel, but hotels like the Ace and the Saguaro do make it pretty fun. The Saguaro, especially, is an excellent spot for photography as it has those bright colors that have become so famous in Palm Springs style.
Tahquitz Canyon Waterfall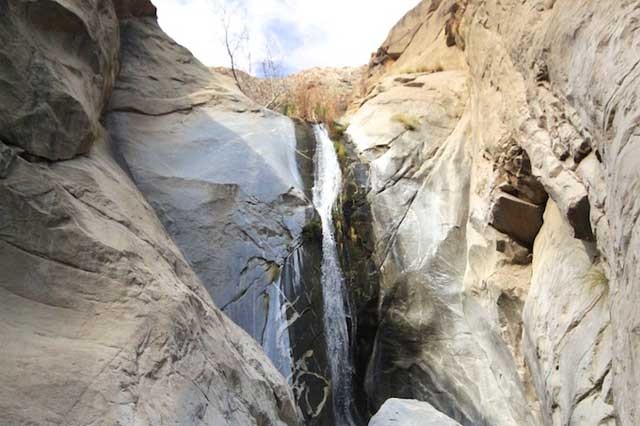 Tahquitz Canyon is a nice short hike right in the middle of Palm Springs, which is located on Agua Caliente land. It does cost to hike here though, so know that going in, but if you are looking for a nice hike that is close to the city, this is one of the best. The hike takes you back into the canyon and ends at a seasonal waterfall. The last time I went, there was no water, but there was on my first trip, and it is a pretty cool waterfall out in the desert.
Read more about Tahquitz Canyon
Address: 500 W Mesquite Ave, Palm Springs, CA 92264
Robolights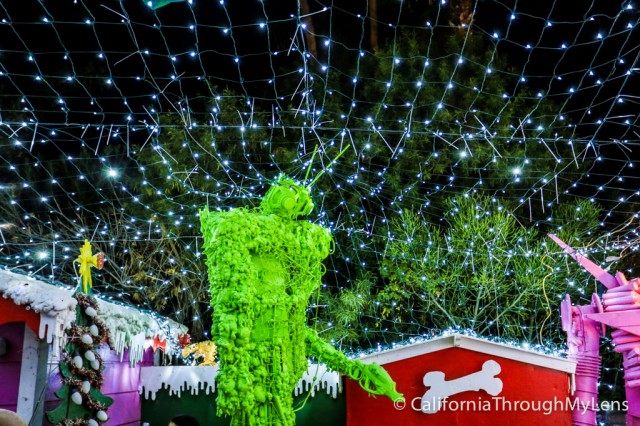 Robolights is a unique Christmas attraction in Palm Springs, one that people either love or hate. I enjoy it myself as it is a blast to see the millions of lights strung up on all of the artistic creations. If you are not there for Christmas, you can drive by the house and still see some of the robots on the corner outside, which is worth the quick excursion.
Palm Springs Windmills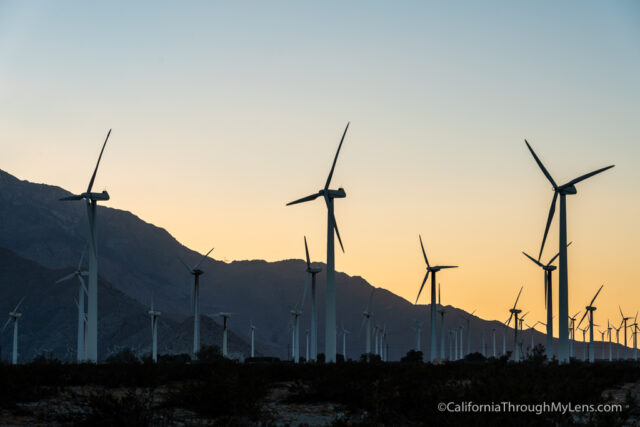 Palm Springs is famous for its windmills that dot the landscape as you drive in. Some tours take you up close and give you more information on them, but I haven't taken one myself. Most of the time, I simply drive down a few of the roads like Indian Canyon and find places to pull off and photograph these cool windmills.
Joshua Tree National Park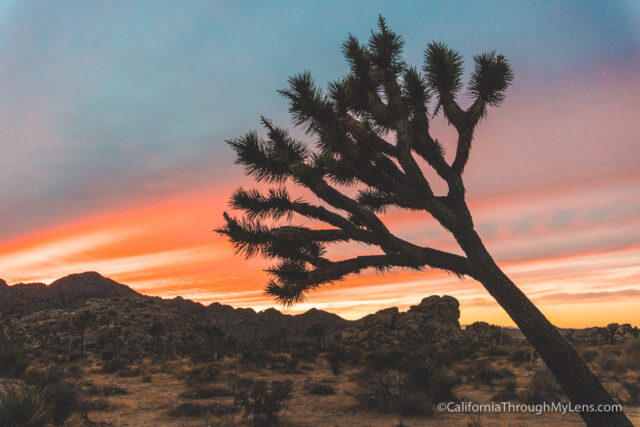 If you have a few days in Palm Springs, then you need to go out and explore Joshua Tree National Park. Its one of my favorite spots in Southern California, and there is so much to do here from hiking and rock climbing to exploring the area's history. You can watch a video of my recommendations for the park here.
Cheeky's for Bacon Flight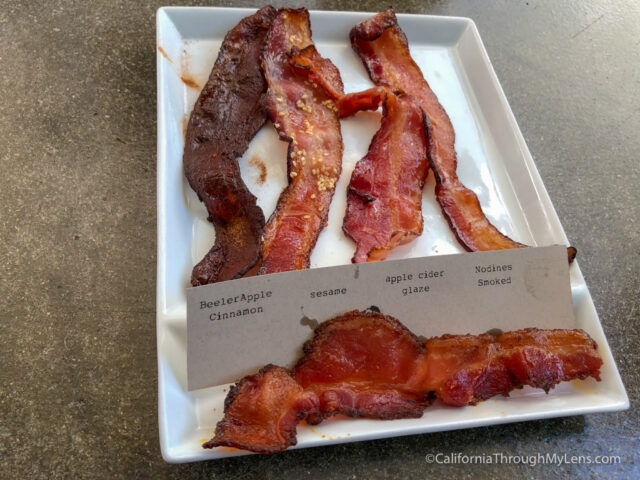 Cheeky's is one of my go-to breakfast spots when I visit Palm Springs. It is popular, so get there right when they open on the weekend or be prepared to wait. The restaurant has a nice outdoor seating area when it is not in the 100's outside, and the menu has lots of fun options that change weekly. One thing that is always on the menu is the bacon flight though, which is five slices of bacon each prepared differently. I can't go here without ordering it, but you won't be disappointed with the rest of the menu either.
Read more about Cheekys
Address: 622 N Palm Canyon Dr, Palm Springs, CA 92262
Elmer's Restaurant for German Pancakes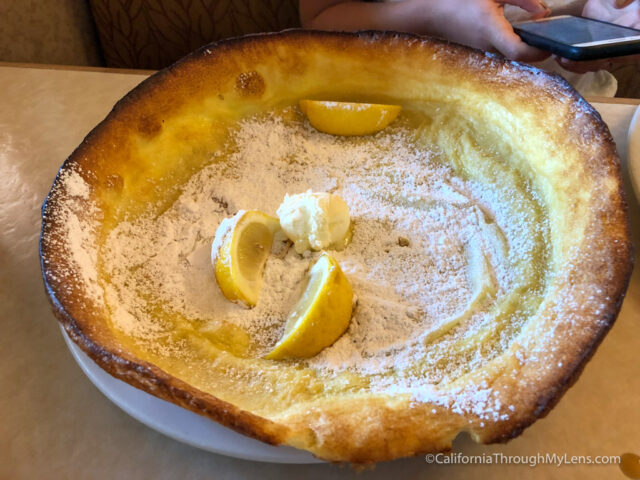 Elmers has been a Palm Springs staple for over 30 years and is always busy on the weekends. This diner serves some of the best breakfast in town, with the famous German Pancake being a crowd favorite. The thin pancake is served in the traditional style with whipped butter powdered sugar and lemon wedges to squeeze on top. It's hard to beat one of my go-to spots in the city.
Address: 1030 E Palm Canyon Dr, Palm Springs, CA 92264
Starbucks Reserve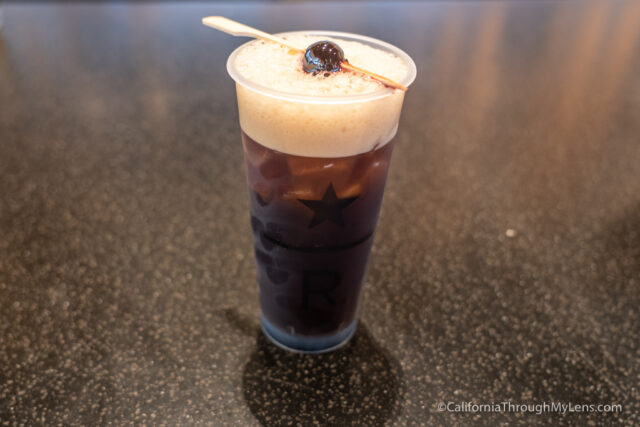 If you are a Starbucks fan, then you will want to stop here. Starbucks Reserve is their fancy store that I have only ever been to in Seattle outside of this Palm Springs location. This Starbucks has all sorts of unique drinks, different coffee brewing methods, and milkshakes. I usually get the Melrose, which is like the Manhattan cocktail but with cold brew coffee instead of alcohol. It's also a beautiful storefront to sit at for a few minutes in downtown Palm Springs.
Address: 101 N Palm Canyon Dr, Palm Springs, CA 92262
Bill's Pizza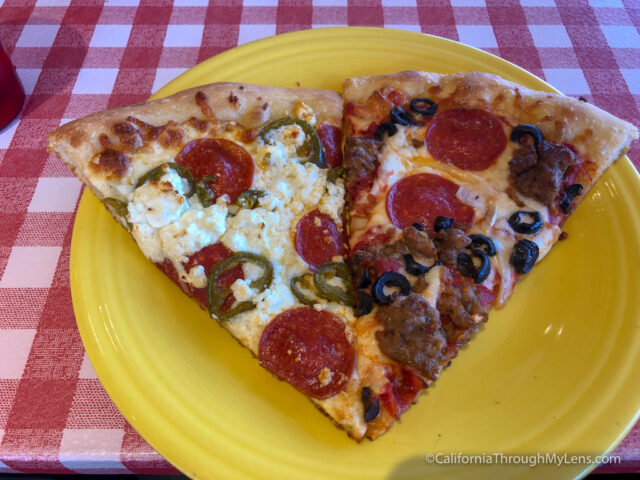 Bills Pizza is one of my favorite places for a quick lunch or dinner in the city. They have an assortment of fun pizza options that you buy by the slice, or you can order one of the many other menu options if you have a big party. My personal favorites are the Elton John if you want a meat-free option, the John Henry with its pepperoni and jalapeños and the works. Let me know what your preference is in the comments.
Address: 119 S Indian Canyon Dr, Palm Springs, CA 92262
Great Shakes / Lapperts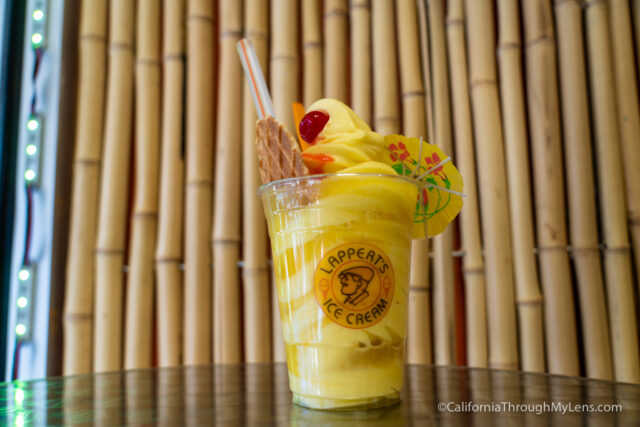 I am sure I'm not the only one who loves a good milkshake, and Great Shakes has been a popular Palm Springs establishment for years. They make some of the best milkshakes around with over 25 different flavor combinations and a mini donut included on every straw. It always busy, but the wait is worth it. If you want something a little lighter, then head over to Lappert's and get another famous Palm Springs treat, the dole whip. Like the famous Disneyland dessert, many people consider this a must stop place in the town. You can decide which of those two you want to have, or just try both.
Address: 160 S Palm Canyon Dr A, Palm Springs, CA 92262
That's it for my list, let me know what your favorite spot is in Palm Springs in the comments.